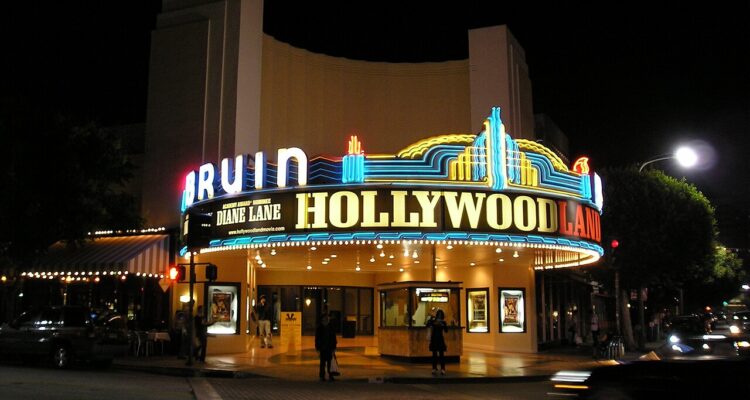 Place
Bruin Theatre
Designed by S. Charles Lee, this theatre originally had glow-in-the-dark stencil designs.
Opened on New Year's Eve 1937, the Bruin Theatre was named after the mascot of nearby UCLA.
Along with many of the businesses in Westwood Village, it featured the college's blue-and-gold color scheme in its decorations. Its eye-catching circular facade wraps around the theatre, and an ornate neon marquee attracts nighttime motorists.
It was built by Fox West Coast during a period of expansion and was the second theatre they opened in the neighborhood. Original stencils that glowed in the dark have since been painted over.
Of the more than 400 theatres designed by the legendary theatre architect S. Charles Lee, the Bruin is one of the most intact. It remains a popular site for premieres, as well as a single-screen movie house -- an increasingly rare sight.
Mann Theaters took over the theatre in 1973. In 2009, Mann announced that it would let the leases expire on both the Bruin and its neighbor, the Westwood Village Theatre. In 2010, Regency Theatres assumed operation of both theatres.