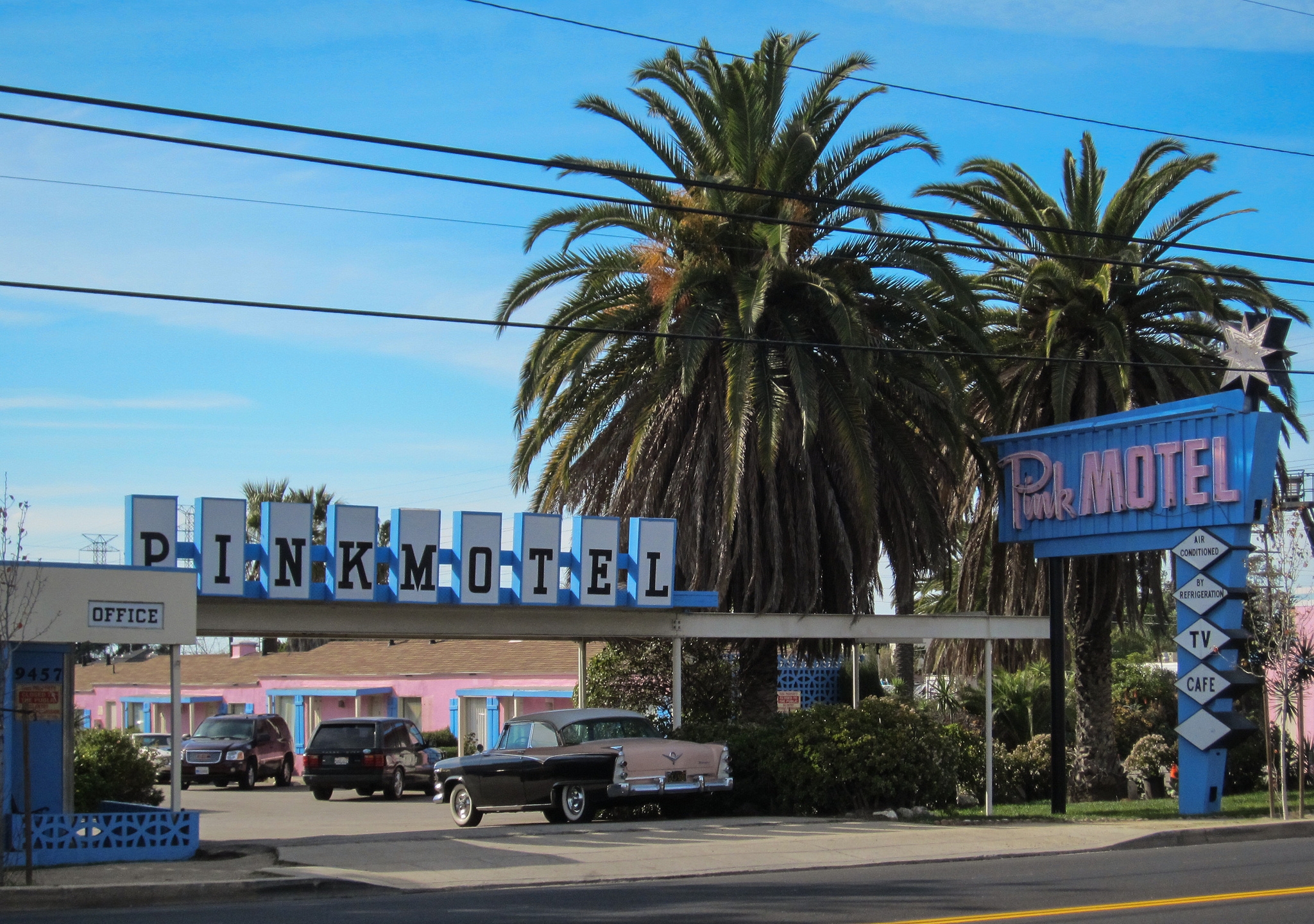 Place
Cadillac Jack's and Pink Motel
One of many motels and restaurants to spring up along San Fernando Road during the postwar boom but one of very few mid-century roadside commercial resources to have survived.
Quick, what's the pinkest building you know? The Madonna Inn in San Luis Obispo? Good guess, but scientists have determined the pinkest buildings are Sun Valley's Pink Motel and its coffee shop, Cadillac Jack's.
When Joseph Thomulka moved his family from Pennsylvania to California, he decided to build a pink motel, and in 1947, he did. In 1949, he added the Pink Café, now known as Cadillac Jack's Café, and in 1959 he added a fish-shaped swimming pool.
Thomulka's pink paradise had an auspicious location on San Fernando Road, which was an early connector between Los Angeles and points north that showed all signs of becoming a major thoroughfare. Many motels and restaurants sprang up along its length during the postwar boom, but the Pink Motel is one of very few to have survived; the route faded in importance when I-5 went in, and the area is now largely industrial.
The motel and café complex, designed with Mid-Century Modern touches like decorative concrete block and an angular, star-topped neon sign, is now primarily used as a film location.
The current owner, Thomulka's son Monty, keeps Cadillac Jack's in pristine 1950s condition for shoots and allows skateboarders frequent use of the empty pool, which has been an iconic skating destination since the 1970s.
The single-level motel is a classic postwar type, while the tall Moderne tower of the café still beckons the curious to come take a look. This place is a pink survivor, and a wonderful example of the mid-century roadside commercial resources that are so swiftly disappearing from the landscape.