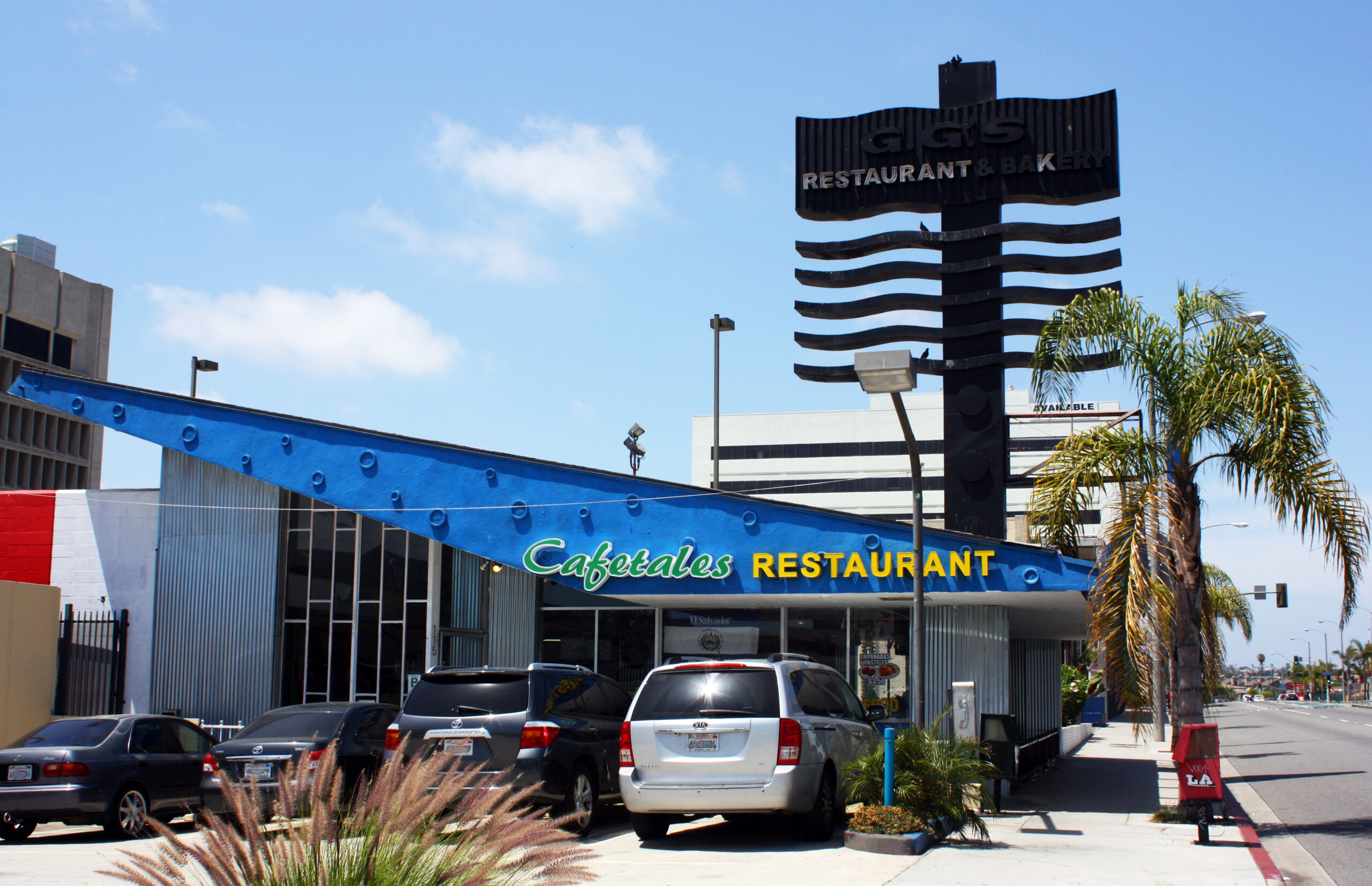 Place
Cafetales
One of the finest of Inglewood's storied Mid-Century Modern classics and a stellar example of playful Googie-style coffee shops.
Like most other parts of Los Angeles, Inglewood saw a huge population boom after World War II, leading to a corresponding burst of construction activity, both residential and commercial. The neighborhood contains a number of intact Mid-Century Modern buildings, including restaurants, car washes, and apartment buildings, but one of the finest is Sheri's Coffee Shop (now Cafetales) on La Brea Avenue.
Completed in 1958, the coffee shop was designed by prolific architect Martin Stern, Jr., who was much better known for his large-scale, casino-hotel-resort designs on the Las Vegas Strip.
Starting in the late 1960s, Stern contributed to the enormous shift in Strip design from low-scale motels and casinos to high-rise integrated complexes. Sherri's was among his earlier and smaller-scale works, but it is important nonetheless as a stellar example of the playful Googie style. The building is dominated by a dramatically angled roof sloping downward toward the street and expressing the look of the structural truss beneath it. Large windows let passers-by peek in on the interior, which retains its original terrazzo floor.
An enormous vertical sign runs up through the roof to advertise the restaurant with a series of waving horizontal lines. Flagstone cladding on the exterior has been covered with corrugated metal, but the building's shape remains intact, reminding us all of the glory of 1950s Googie as interpreted by an architect who would go on to much larger, only slightly flashier designs.