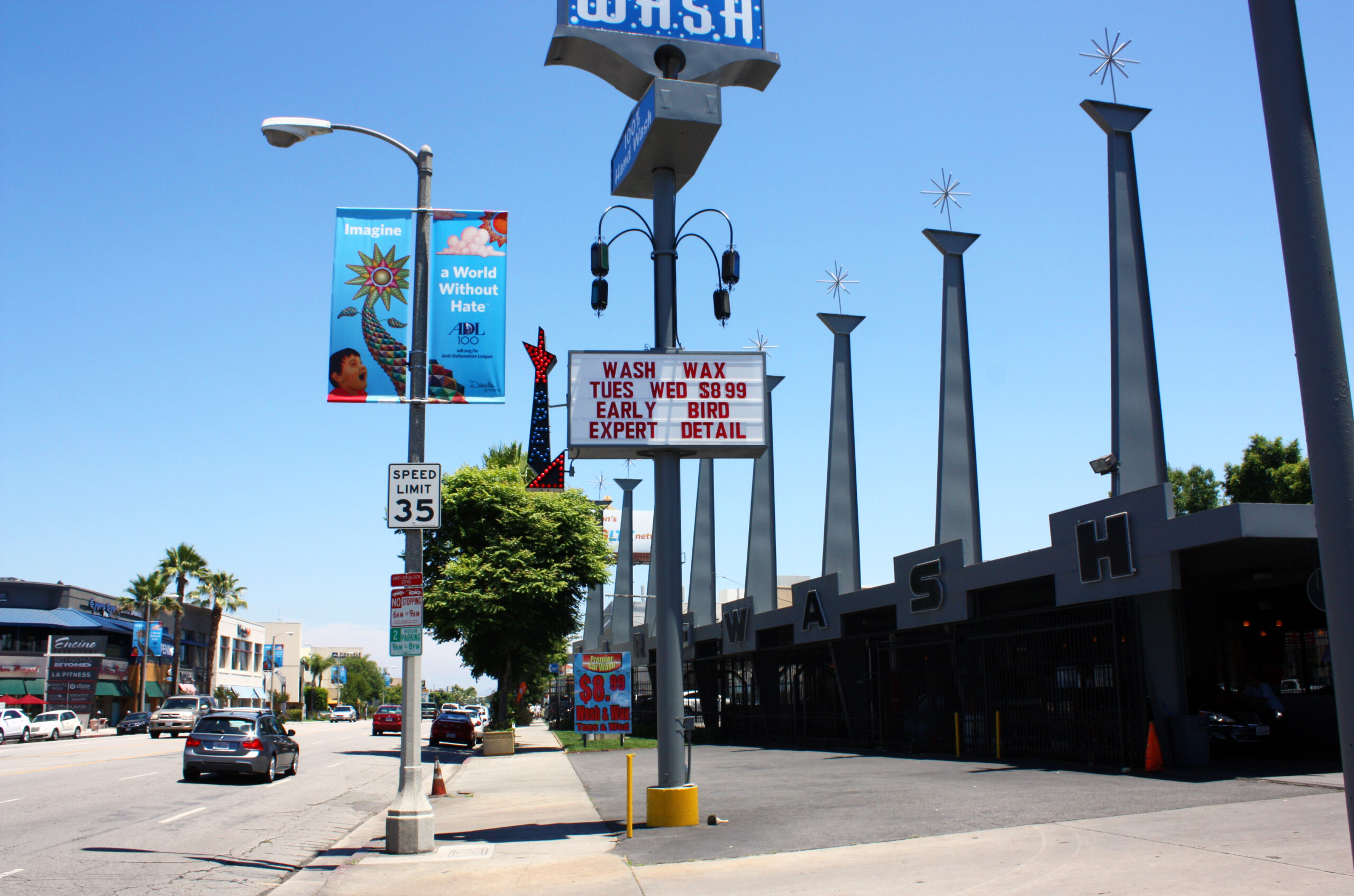 Place
Car Wash
Originally known as the Auto Laundry, this Googie-style Ventura Boulevard gem is one of few that retains its spectacular original details that unmistakably advertise it as a car wash.
The Googie-style car wash is a fairly common building type across Los Angeles, but few of them retain their spectacular original details like this Encino specimen. Designed by an unknown architect for owners Mandel, Helfing, and Lash and completed in 1966, the car wash at 17438 Ventura Boulevard was originally known as the Auto Laundry.
It features a flat roof with wide overhanging eaves sheltering the actual washing process as well as spaces for a customer waiting room and cashier area. The building is a simple steel affair, with its robust framework serving as decoration as well as structural support. The roof is supported and pierced by enormous vertical, angular steel beams that shoot up into the air, each topped by an inverted triangle holding aloft a three-dimensional atomic starburst.
The mere shape of the building advertises it as a car wash, and the starburst-crowned vertical beams cannot fail to draw the eye. But just to make sure, massive signage also spells out C-A-R-[PREMIER]-W-A-S-H along the edge of the low metal roof. An additional vertical pole sign stands tall on the street to announce the presence of the business. If you had to choose one Googie car wash along Ventura as your favorite, this one wouldn't be the only option—but it might just be the best.