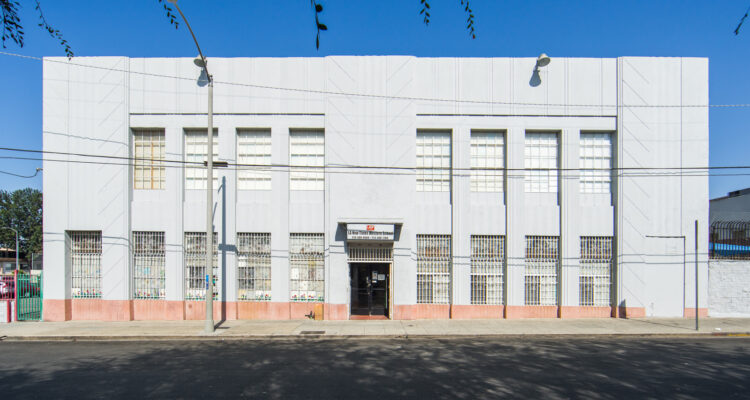 Place
Chouinard (L.A. New Times Western School)
As Chouinard Institute of the Arts, this building fostered incredible artistic talent in Los Angeles.
This building was built in 1929 as the second home of the renowned Chouinard Institute of the Arts.
Founded in 1921 by Mrs. Nelbert Chouinard, this was the most progressive of the art schools that grew up around Westlake (now MacArthur) Park in the 1920s and '30s. Its first home was a two-story house on nearby Eighth Street.
Chouinard's illustrious alumni include painters Ed Ruscha and Lita Albuquerque, and film animator Chuck Jones. Its faculty included architects Richard Neutra, Rudolf Schindler, and Millard Sheets. 
While teaching at Chouinard in 1932, famed Mexican muralist David Alfaro Siqueiros painted "Workers' Meeting," the first of three controversial murals he completed in Los Angeles. The two-story, 24-by-19-foot mural, believed destroyed in the anti-Communist frenzy of the era, was discovered beneath layers of overpainting in the mid-2000s.
In 1961, with the help of Walt and Roy Disney, Chouinard merged with the Los Angeles Conservatory of Music to establish the California Institute of the Arts. The school remained in this building until 1972, when it moved to its current campus in Valencia.
The building was later occupied by the Korean New Times Presbyterian Church and now houses The L.A. New Times preschool, returning to its educational roots.
For more information about Chouinard's rich history, visit the CalArts website.