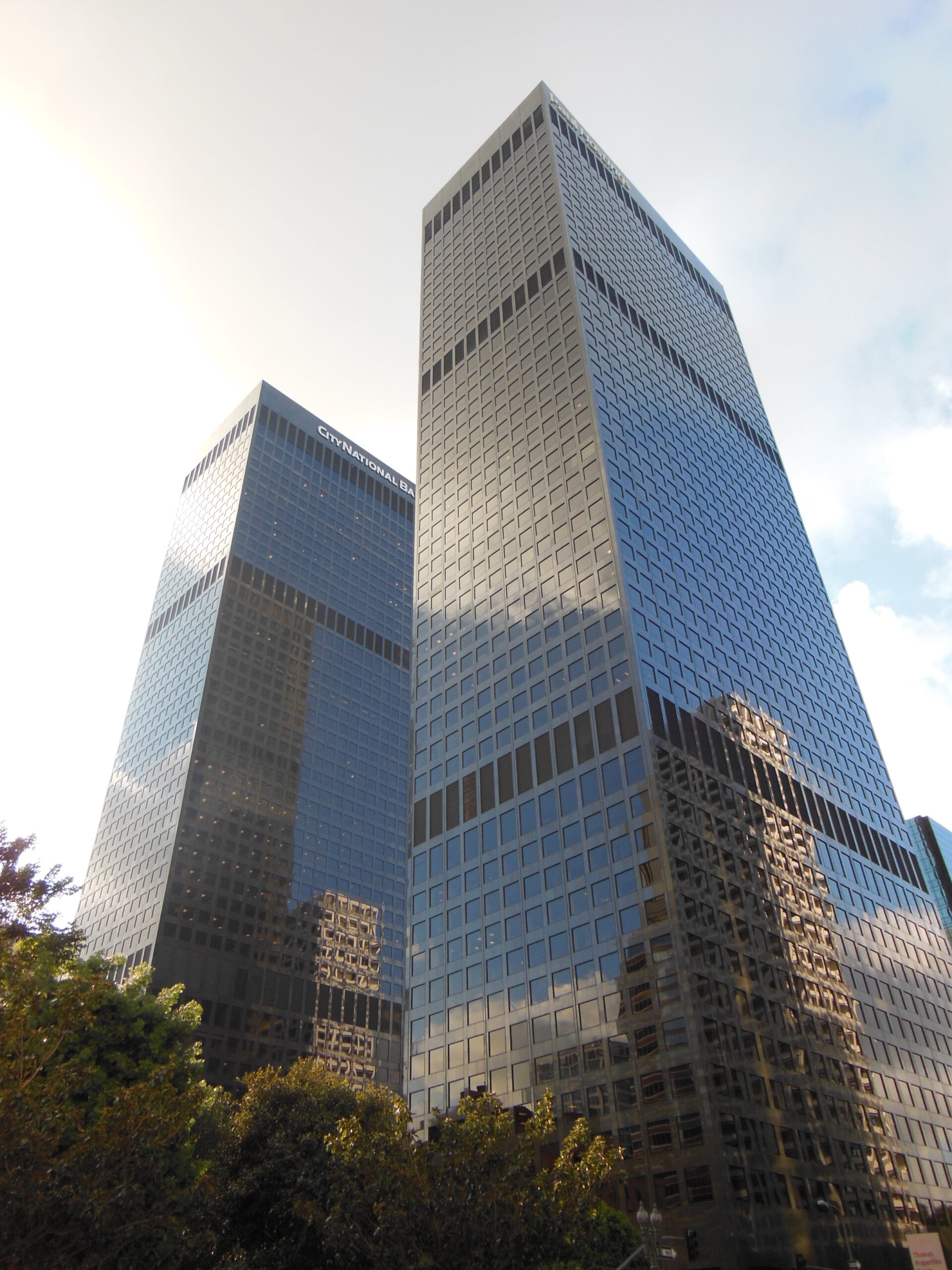 Place
City National Plaza
Completed in 1972 for the headquarters of Atlantic Richfield Company, these dark towers flanking a striking plaza typify the corporate architecture of the time.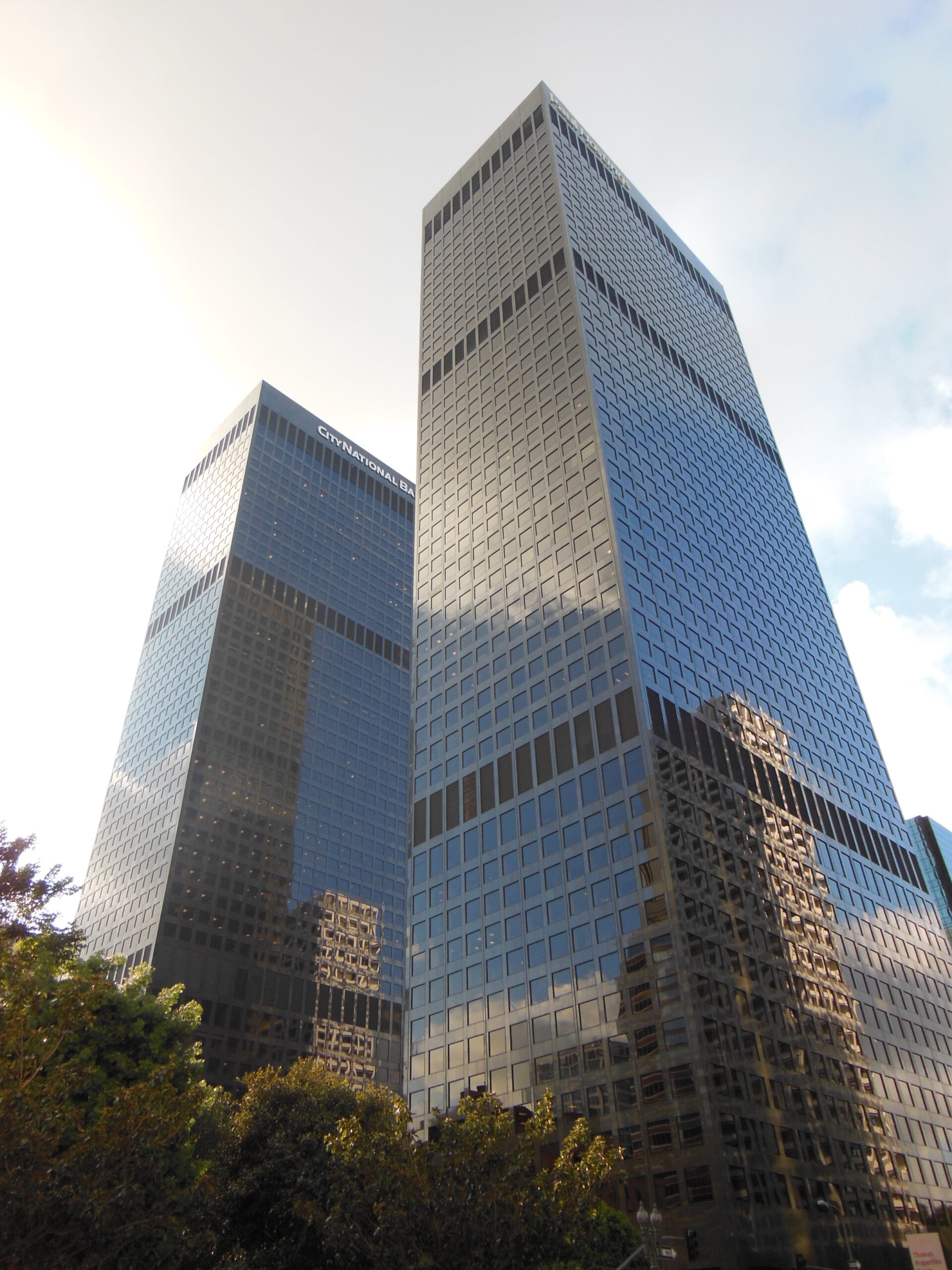 City National Plaza, originally known as the Arco Towers and Plaza, is a textbook example of the Corporate International style, which emerged in the 1970s and has since formed the basis of design for many office building in downtown L.A. and around the country.
Rising fifty-two stories each, the two towers are nearly identical in their "glass box" design. Dark windows subtly contrast with greenish-black polished granite (quarried in Canada, cut and polished in Italy), emphasizing the massive yet sleek qualities of the building. The towers flank a two-story structure of the same polished granite, and the three buildings are tied together visually by a plaza, also of dark granite. At the center of the plaza is a low fountain with a striking orange sculpture at its center. Titled "Double Ascension," it is by Herbert Bayer.
This complex was built on the site of the Richfield Building (1928, demolished 1968), an Art Deco masterpiece. To the rear of the plaza, between the low building and the northern tower, are two bronze plinths. They are salvaged elevator doors and decoration from the original building.
The complex also includes an underground mall, which was reported to be the nation's largest subterranean shopping mall at the time of its construction. Now primarily a food court, the mall was remodeled in 2004, and the lower level converted to parking. Interior escalator bays retain their original striped pattern of brightly colored subway tile and mirrors.