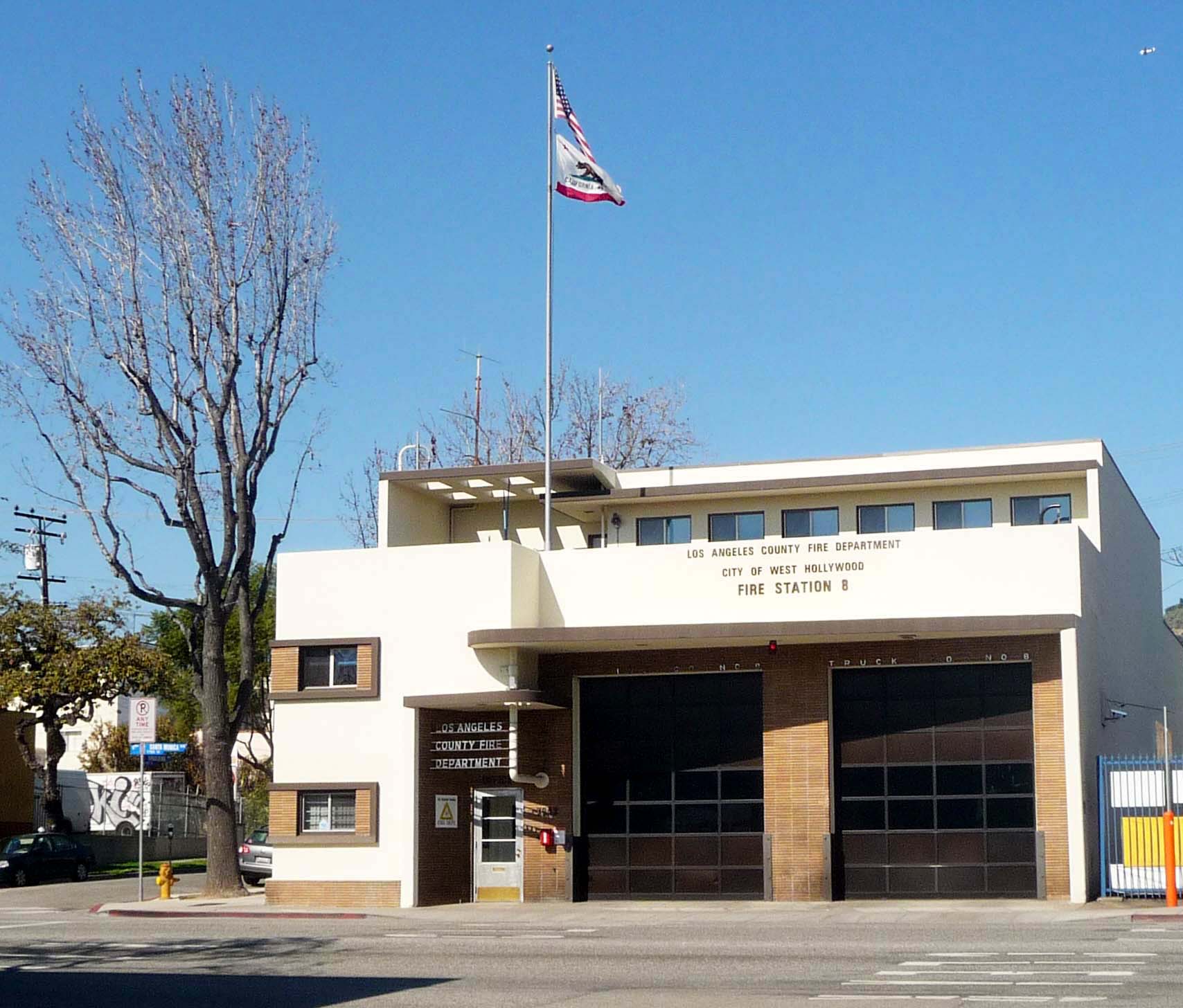 Place
City of West Hollywood Fire Station #8
A prime example of the glorious, still-working, Mid-Century Modern design firehouses that dot the Los Angeles cityscape.
Fire stations are a ubiquitous building type, so much so that they nearly disappear into the landscape unless a firetruck is coming out of one with lights and siren blasting. It's a shame, because so many of the fire stations in Los Angeles County are lovely examples of Mid-Century Modern design, representing a huge increase in construction to keep up with the postwar population explosion and housing boom.
Fire Station #8 on Santa Monica Boulevard in West Hollywood is a perfect example. The building was completed in 1953 and has served in active operation ever since. The station is a simple three-story building with typical fire station necessities like double-height roll-up garage doors and space for both working and living, on-site.
It boasts a clean Mid-Century Modern design clad in smooth stucco and roman brick, flush window bays that wrap around a corner, curved canopies over the garage and main entrance, and geometric punch-outs in the canopy over the third-floor balcony.
Despite its three-story height, the building is modest in scale and has a strong horizontal feel so it melds very well with the low-scale streetscape around it. Fire Station #8 stands at the ready, another sometimes unnoticed but truly beautiful part of daily life.