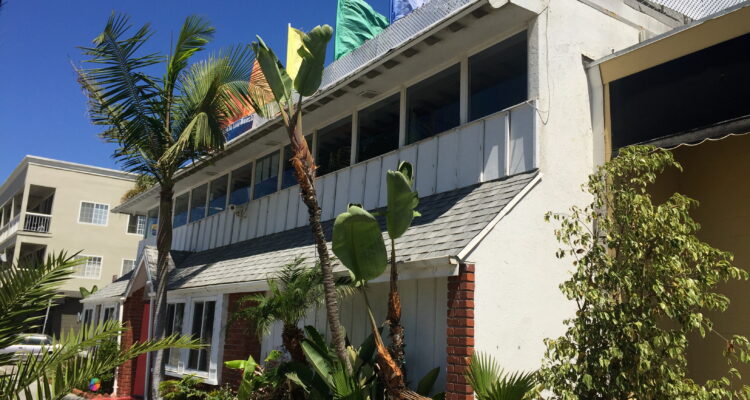 Place
Club Ripples
Since 1972, Club Ripples has been an important social and political center in Long Beach's LGBTQ community.
The popular dance bar Club Ripples first opened in 1972, and it has been owned by John Garcia and Larry Herbert since 1974.
As early as the 1950s, the building at 5101 East Ocean Boulevard has housed a bar that functioned as a gathering place for the LGBTQ community. A long-running gay bar named Oceania operated from the building until 1968.
In the late 1960s, John Agar (Shirley Temple's first husband) purchased the establishment with the intent of removing its associations with the queer community. Agar's attempt was unsuccessful, and in 1972 a collective of gay men purchased the building, turning it into Long Beach's first gay dance club.
During the 1970s, Club Ripples was a target for anti-LGBTQ activities, including outright violence, and attracted the ire of mainstream establishments. As a result, the club was often subject to police harassment and frequently pelted with stones and eggs.
In order to minimize harassment and reduce the number of attacks, the windows of the bar were covered with black curtains until the 1990s.
Ripples also struggled in its early years with gender inclusion. While gay men flocked to the bar for its welcoming atmosphere, women, particularly butch lesbians, were subject to strict dress codes and often denied entry. 
Despite these challenges, the 1970s and 1980s were the golden years for the bar, which was frequently filled to capacity with patrons. After owning the business for more than forty years, the owners announced plans to retire and sell the bar in early 2016.  The club is set to officially close following the 2019 Long Beach Pride.