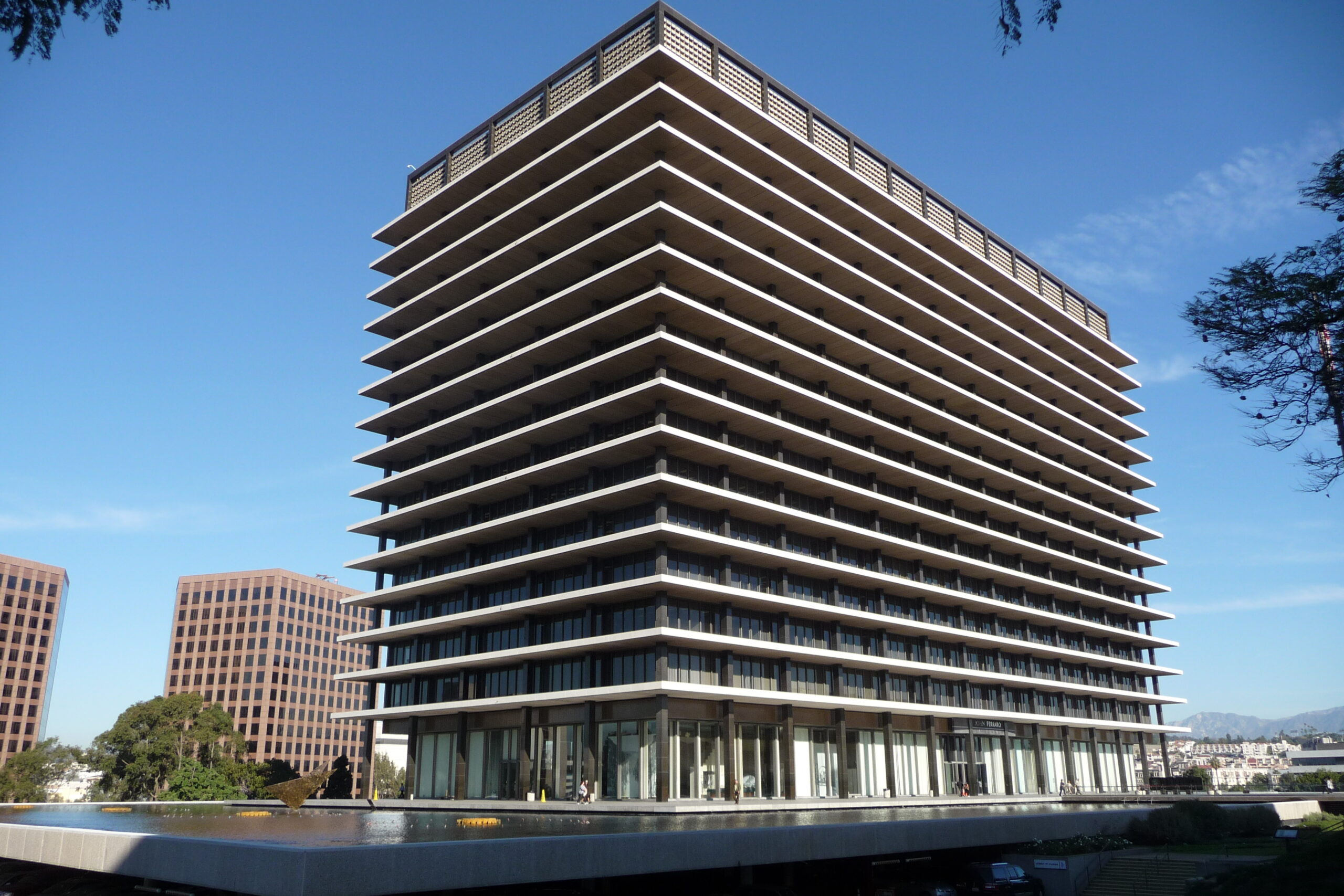 Place
Department of Water and Power Building
A Modern temple dedicated to the worship of water by day. A paean to the city's thirst for power by night.
Bunker Hill's Department of Water and Power building may be the only office building in Los Angeles even more beloved for its nighttime appearance than for its look in the light of day. Both manifestations are extraordinary, as they illustrate with proud literalness the water and power on which the city depends.
Designed by Albert C. Martin and Associates and completed in 1965, the seventeen-story Corporate International-style building rises from the center of an enormous reflecting pool punctuated by fountains.
In the daylight, it appears as a Modern temple dedicated to the worship of water, separated from the rest of downtown by a careless abundance of the precious liquid. Its vertical steel columns support horizontal concrete floor slabs cantilevered twelve feet beyond the building, shading the office windows within and highlighting the structural system. At night, the horizontal elements are the only building components visible as the rest of it melts into a blaze of light, a shining lantern on the hill. Electric bills be damned, it says, there's more than enough power to go around.
The building's main lobby is impressive in its own right, two stories high and graced by a huge spiral staircase that seems to float in the air. Architectural historian Reyner Banham described the DWP headquarters as "the only public building in the whole city that genuinely graces the scene and lifts the spirit (and sits in firm control of the whole basis of human existence in Los Angeles)."