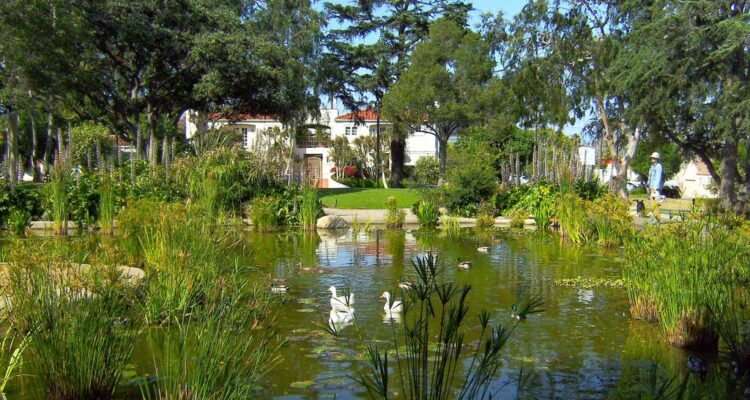 Place
Douglas Park
In its early days, the site of this Santa Monica park housed both a film studio and an airfield.
Today's park is named for aviation pioneer Donald Douglas, who opened a factory and airfield on the site of a former movie studio in 1922.
His pilots had to steer away from a line of tall eucalyptus trees along Wilshire, and bigger planes had to be wheeled through the streets of Santa Monica to the city's Clover Field.
In 1927 the factory relocated to Clover Field, and Douglas Aircraft grew to be the city's largest private employer and an aerospace giant.
Since 1949, Douglas Park has been home to a lawn bowling green and clubhouse, and is still used for the game (similar to Italian bocce). The park, including its three historic ponds connected by streams, was restored and renovated in the early 2000s.