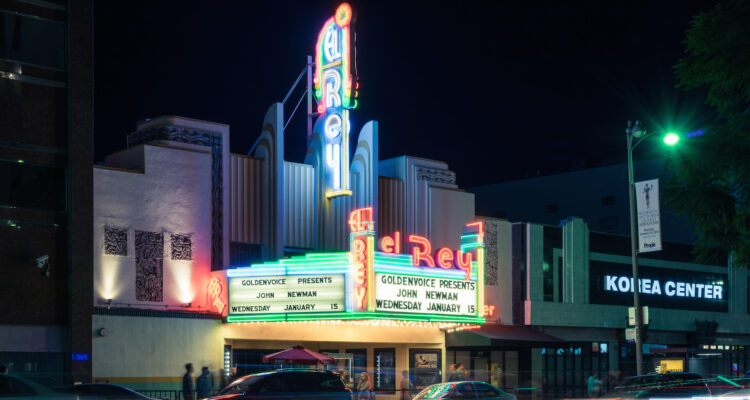 Place
El Rey Theatre
A beloved landmark of the Miracle Mile.
This beloved Miracle Mile landmark combines Art Deco and Streamline Moderne styles and retains many original design elements, including its lobby, façade, terrazzo, and brilliant neon sign. The box office might have been recreated.
The El Rey began its life as an independent neighborhood theatre. With a succession of owners and tenants over the decades, the theatre has run the gamut from hosting spiritual services to showing adult films. It stopped showing movies in the 1980s.
The Los Angeles Conservancy supported efforts through the 1980s to revive the building as a theatre and restaurant.
After a few years under the name "Wall Street," then several more as a Russian restaurant/banquet hall, the El Rey became a successful nightclub and music venue in 1994.