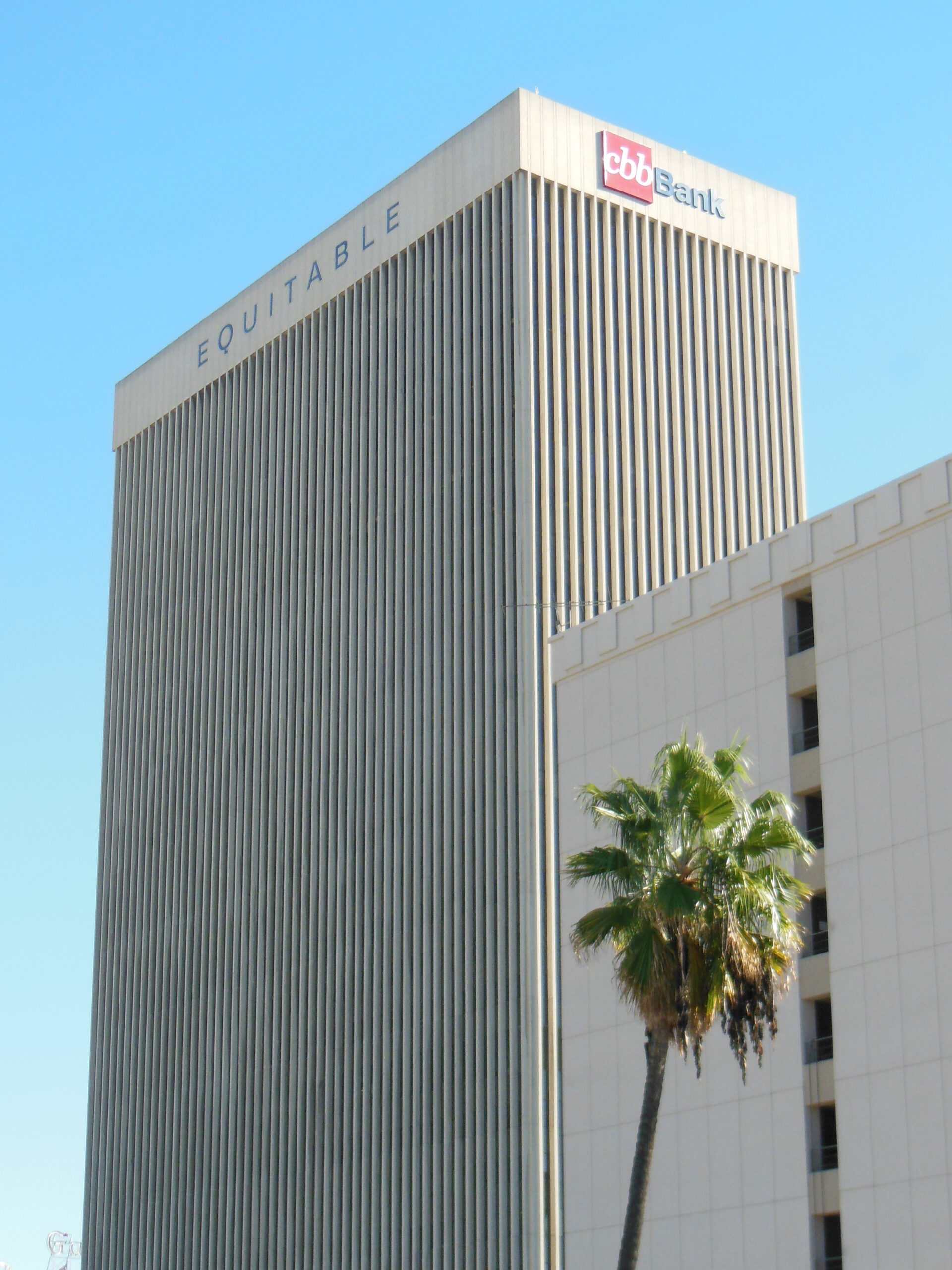 Place
Equitable Plaza
Completed the year of Welton Becket's death, this was the 25th major building on Wilshire designed by his firm.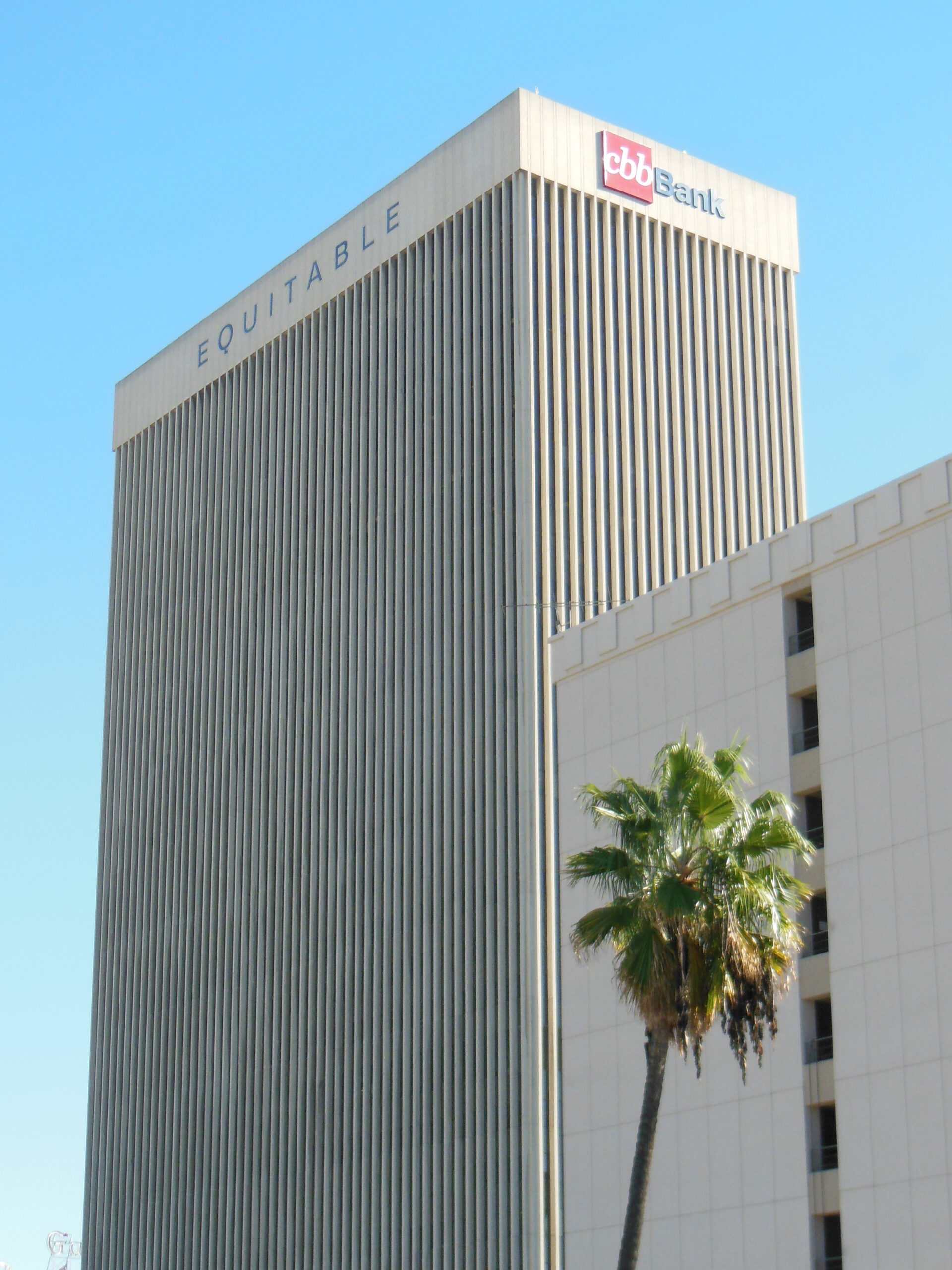 The thirty-four-story Equitable tower was the twenty-fifth major building along the boulevard designed by Becket's firm. It was finished in 1969, the year of Becket's death.
The tower takes up an entire block that holds special significance in the lore of Wilshire Boulevard.
The site encompasses the original address of the Brown Derby cafe, and also was the location of the Chapman Park Hotel. The hotel served as the Olympic village for women athletes competing in the 1932 Summer Games in Los Angeles.