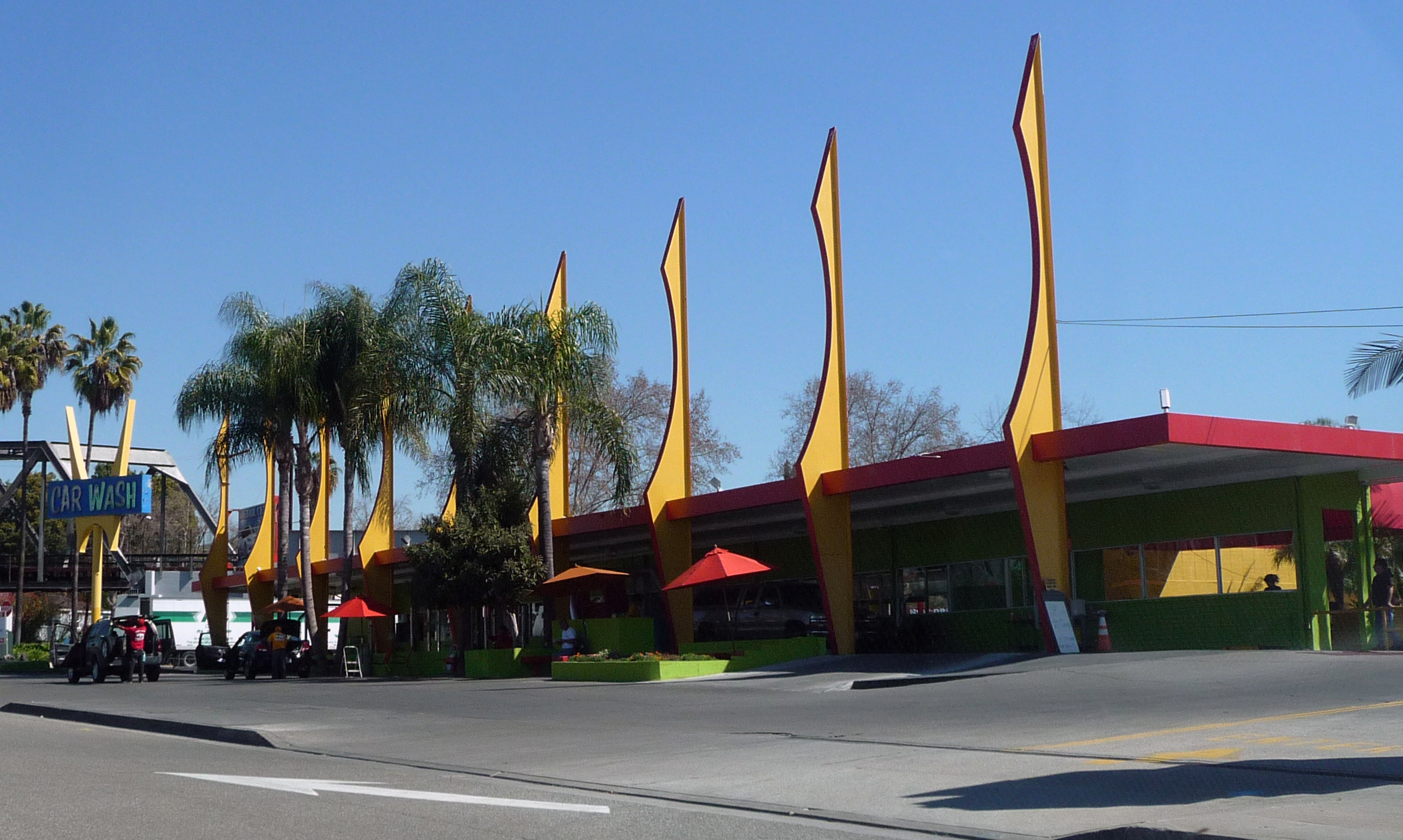 Place
Five Points Car Wash
Googie-style car washes are fairly commonplace in L.A., but few are as intact and as exuberant as the Five Points.
The Five Points Car Wash in Whittier is one of the finest intact examples of Googie car washes in Southern California. Completed in 1963, the car wash is typical of the mid-century style of this roadside property type, exhibiting the flashy, space-age Googie style designed to draw drivers off of major thoroughfares for a quick clean and shine.
It occupies a prime location at an intersection where five major streets come together, hence its name.
The building's flat, widely overhanging roof shelters the washing apparatus and waiting room/cashier area, stretching the full length of the horizontal building. The roofline is punctuated by huge vertical pylons that pierce the roof and soar far above it with curving and angled lines visible over a wide distance. The car wash is further distinguished by an intact pole sign with two massive points shooting into the air and wonderful early-1960s lettering advertising "Car Wash" in neon.
The Googie carwash is a fairly common building type in Los Angeles, but few of the surviving buildings are as intact and as exuberant as the Five Points.