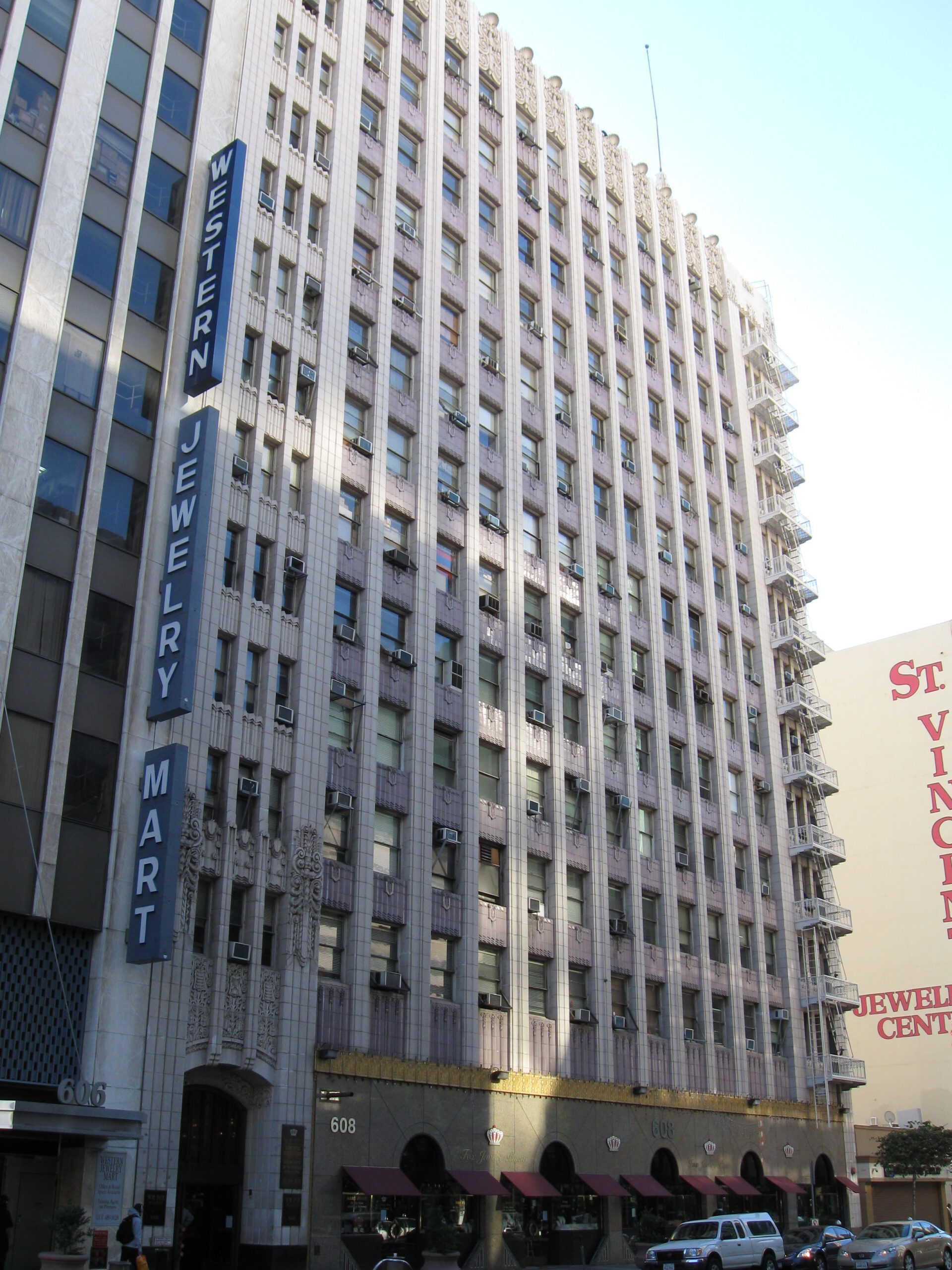 Place
Fox Jewelry Plaza
Owned by William Fox of Fox Films, this 1932 office building is clad in mauve terra cotta, and features geometric designs typical of the Art Deco style.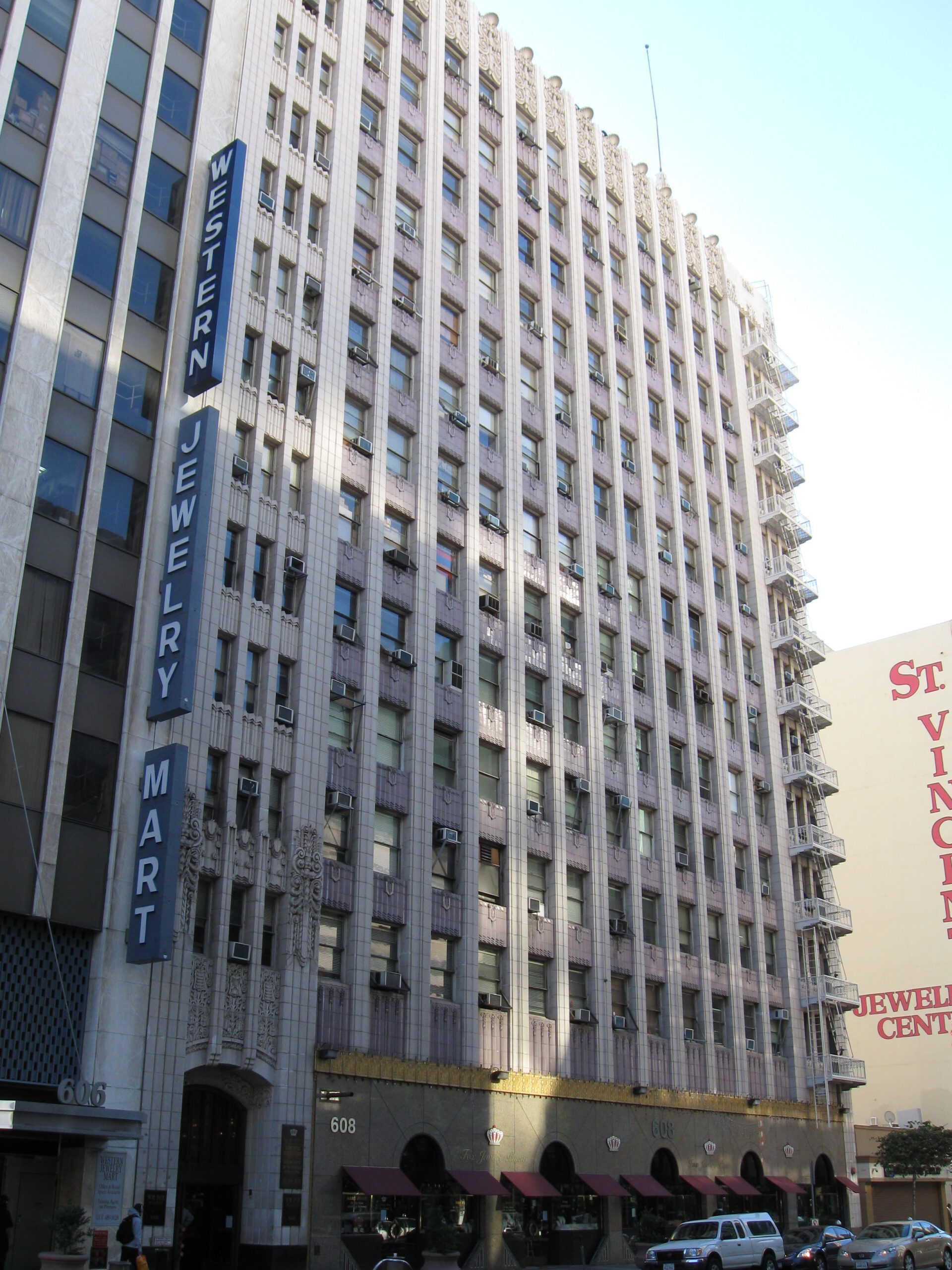 Built in the days before Fox's movie studio merged with Twentieth Century Pictures, this building was a real estate investment for the owner of an empire that included over 1,100 lavish movie palaces. The building was conceived as part of an office-theatre complex, but the theatre portion was never completed. The William Fox Building rises uninterrupted, without the setbacks typical of the Art Deco style. This thirteen-story reinforced-concrete building is eight bays wide and has an off-white terra cotta façade with mauve tile spandrels decorated with chevrons and shields between the recessed windows.
The striking, original entry in the north bay stands intact. Recessed beneath a flattened arch entrance, the opening contains a bronze framed triple doorway and transom. Geometric designs embellish the brass frames around the glass doors and cast stone floral moldings accent the doorway, spreading upward in great flourishes onto the flanking piers. The lobby is richly appointed in bands of green and purple marble. The elevators, with their green and red terrazzo thresholds, are topped by stylized bronze eagles. Note the original cast iron Art Deco railings of the back stairs and the marquetry of the rear door with its beautiful inlaid wood patterns.