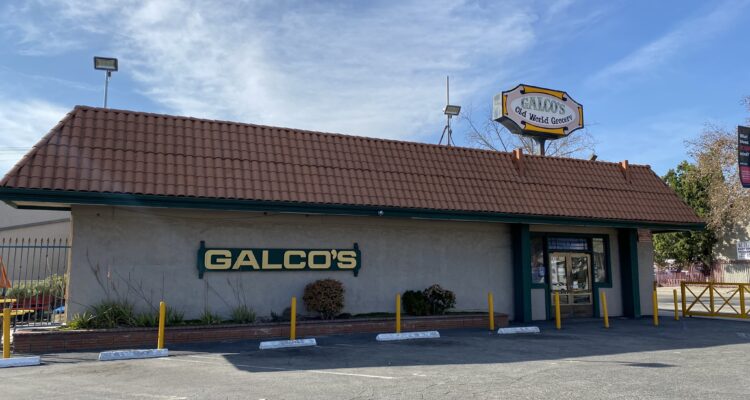 Place
Galco's Soda Pop Stop
Originally an Italian grocery, the store now specializes in hard-to-find sodas.
Family-owned Galco's in the Highland Park neighborhood of Los Angeles has been in business for over 120 years. Originally an Italian grocery, the store now specializes in hard-to-find sodas, offering over 750 varieties of independent brands from around the world.
In 1940, Louis Nese, the son of Italian immigrants, became a partner in Galco's Imported Grocery located in what is now Chinatown in Los Angeles. The business was founded much earlier in 1897 by the Galioto and Cortopassi families and was originally located near the intersection of Pico Boulevard and Vermont Avenue. Within two years they moved the business to Chinatown, where it remained until 1955. The Neses, who owned the business by then, moved it to Highland Park and continued to operate it as an Italian grocery and deli.
By the 1990s, however, sales at Galco's were dipping. "Chain stores took over the distribution channels and suddenly the prices for small groceries, including soda, skyrocketed," says John Nese, second-generation owner. He knew the business had to adapt. Nese began to stock his shelves with smaller brands of soda by independent bottlers. Business slowly picked up as customers came in to find the sodas of their childhood, or to try something new. Today, Galco's imports soda from around the world. The store also sells a wide selection of craft beers and candy.
Nese attributes the successful run of the business to a willingness to "stick to it" and believes continuity is important, too. Though the core business has shifted from groceries to specialty sodas, Galco's still makes sandwiches as it did in earlier times. This includes the original "Blockbuster," a name of a sandwich attributed to 1950s boxing legend Rocky Marciano, who reportedly came into Galco's one day to grab a sandwich and remarked, "Wow! This is a real blockbuster!" The sandwiches are made using the same sourdough bread and Molinari cold cuts the family has used for decades. 
"Running the business is fun," says Nese. "Every day is different." As a kid, he loved going to work with his father because he knew he'd get to have a soda with lunch. Nese recently learned that his father had encouraged their bookkeeper to find another job when the business began transitioning to selling primarily sodas. His father wasn't betting on soda to save the business. Decades later, their bookkeeper still works at Galco's. Nese's passion for soda shines through. Of course it would, he operates a soda store like no other.