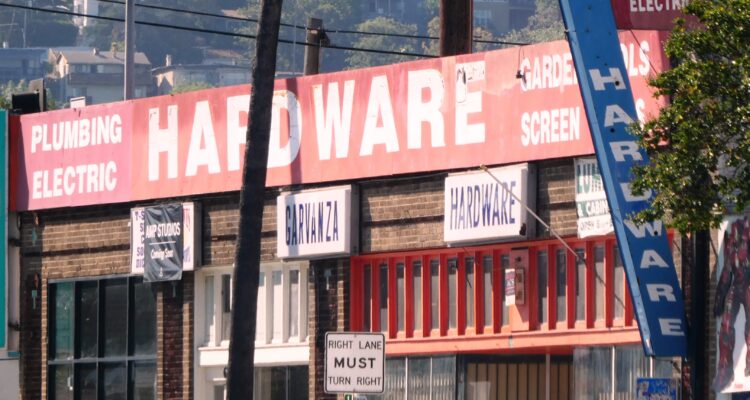 Place
Garvanza Hardware
Garvanza Hardware, located on Highland Park's busy York Boulevard, has been in continuous operation since 1957.
The Garvanza Hardware store in Highland Park has been in continuous operation since 1957. The business is located inside a 1910 brick building on York Boulevard, a busy commercial corridor. The building is a rare, intact example of an early commercial development located along a former streetcar line in Garvanza.
Today, the business is owned and managed by three brothers, Raul, Alejandro, and Sigy Aguilar, who have extensive knowledge and experience in the building trades. The brothers have been operating Garvanza Hardware for fourteen years. They previously owned and operated Aguilar Lumbar in El Sereno.  When they took ownership of Garvanza Hardware, many of their customers followed them to Highland Park. 
For now, big box retailers like Home Depot aren't affecting Garvanza Hardware, says Raul Aguilar. Great customer service and good prices keep their business competitive. When asked if nearby homeowners or contractors stop by for products for historic homes, he says they do. It has prompted them to keep hard to find plumbing supplies and brands, especially for clawfoot tubs and vintage shower systems, in stock. It's this keen awareness of customers' needs and the will to adapt that also contributes to their success.