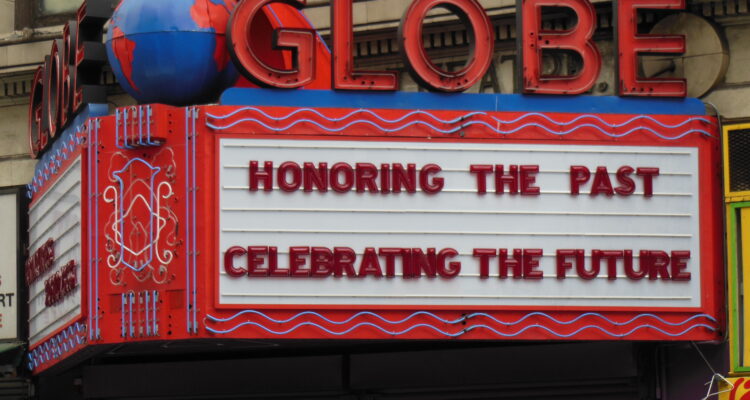 Place
Globe Theatre/Garland Building
Built as a combination office tower and theatre venue, the 1913 Beaux Arts-style Garland Building was designed by Morgan, Walls & Morgan. Built for full-scale live theatre productions, the interior was designed by Alfred F. Rosenheim.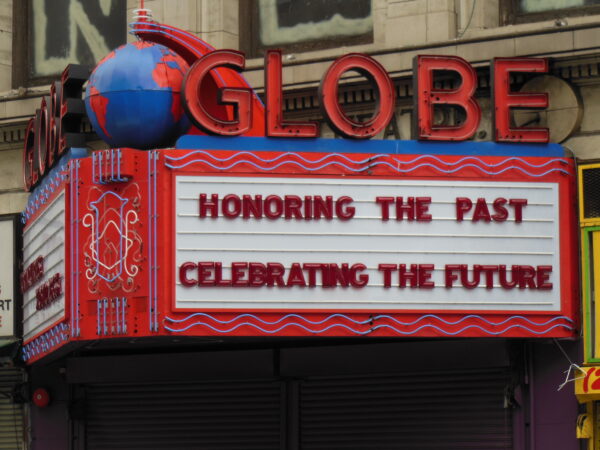 In 1913, during a time when most theatres on Broadway were being built as venues for vaudeville acts, theatrical producer Oliver Morosco opened the Morosco Theatre. His theatre was unusual in that it accommodated full-scale dramatic productions.
The noted architecture firm Morgan, Walls & Morgan, designed the building, including the office tower, while the interior of the theatre was the work of Alfred F. Rosenheim. The Beaux Art style building is eleven stories tall with a façade of glazed brick and terra cotta ornamentation.
The current marquee dates back to the 1940s when the theatre began showing newsreels and its name was changed to "The Globe." However, the word "Morosco" can still be spotted behind the marquee. The original marble staircase and plaster decorations of cherubs, garland, and theatrical masks can still be viewed inside the theatre.
The theatre later showed Spanish-language films until it closed in the 1980s. In 1987, the theatre floor was leveled. For many years, the lobby was used as retail space and the auditorium was used as a nightclub. It was recently renovated and reopened as a nightclub and live entertainment venue.