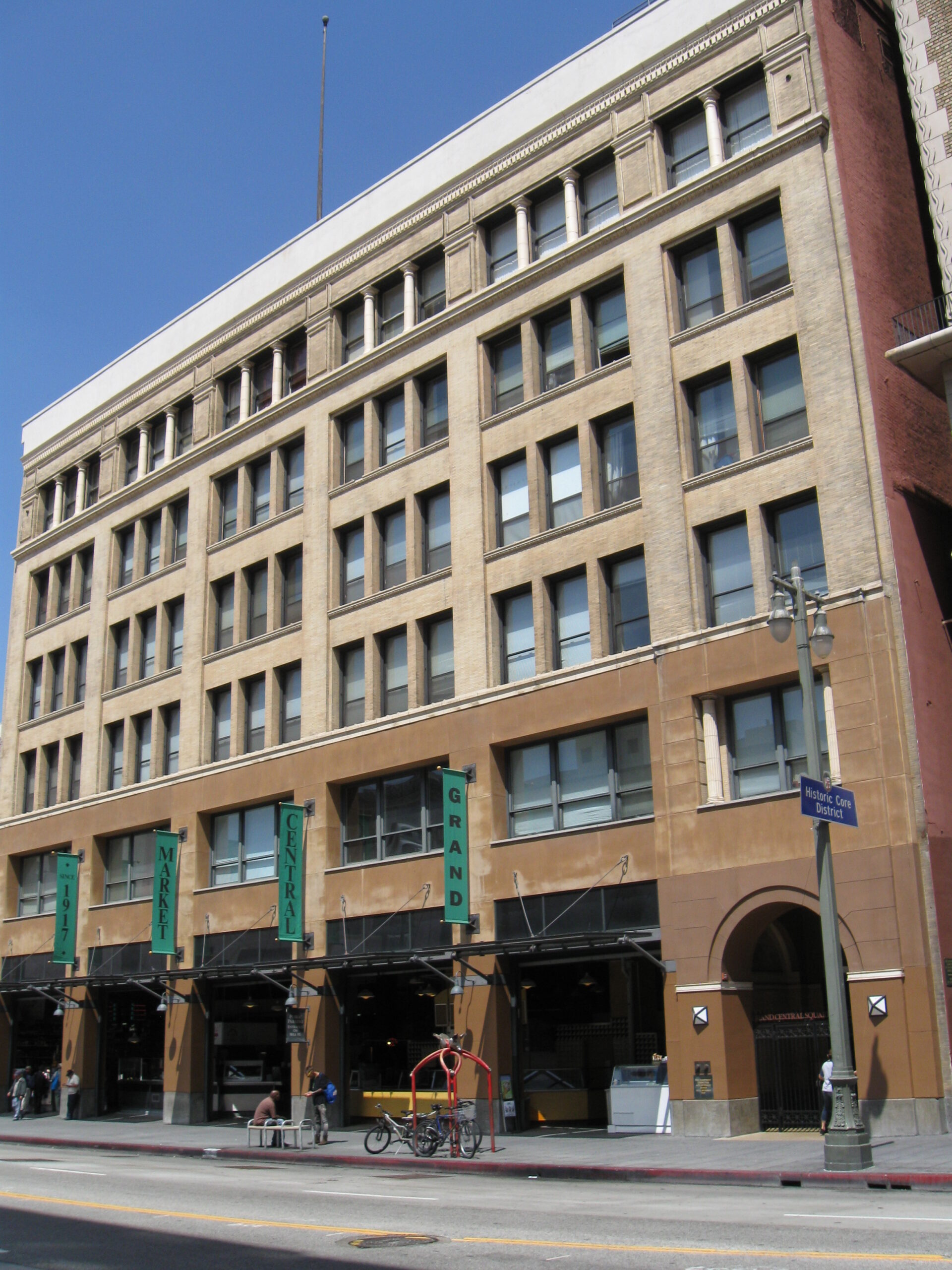 Place
Grand Central Market
In continuous operation as a market since 1917 out of two adjacent buildings built in 1897 and 1905, one of which was the first reinforced concrete building erected in Southern California.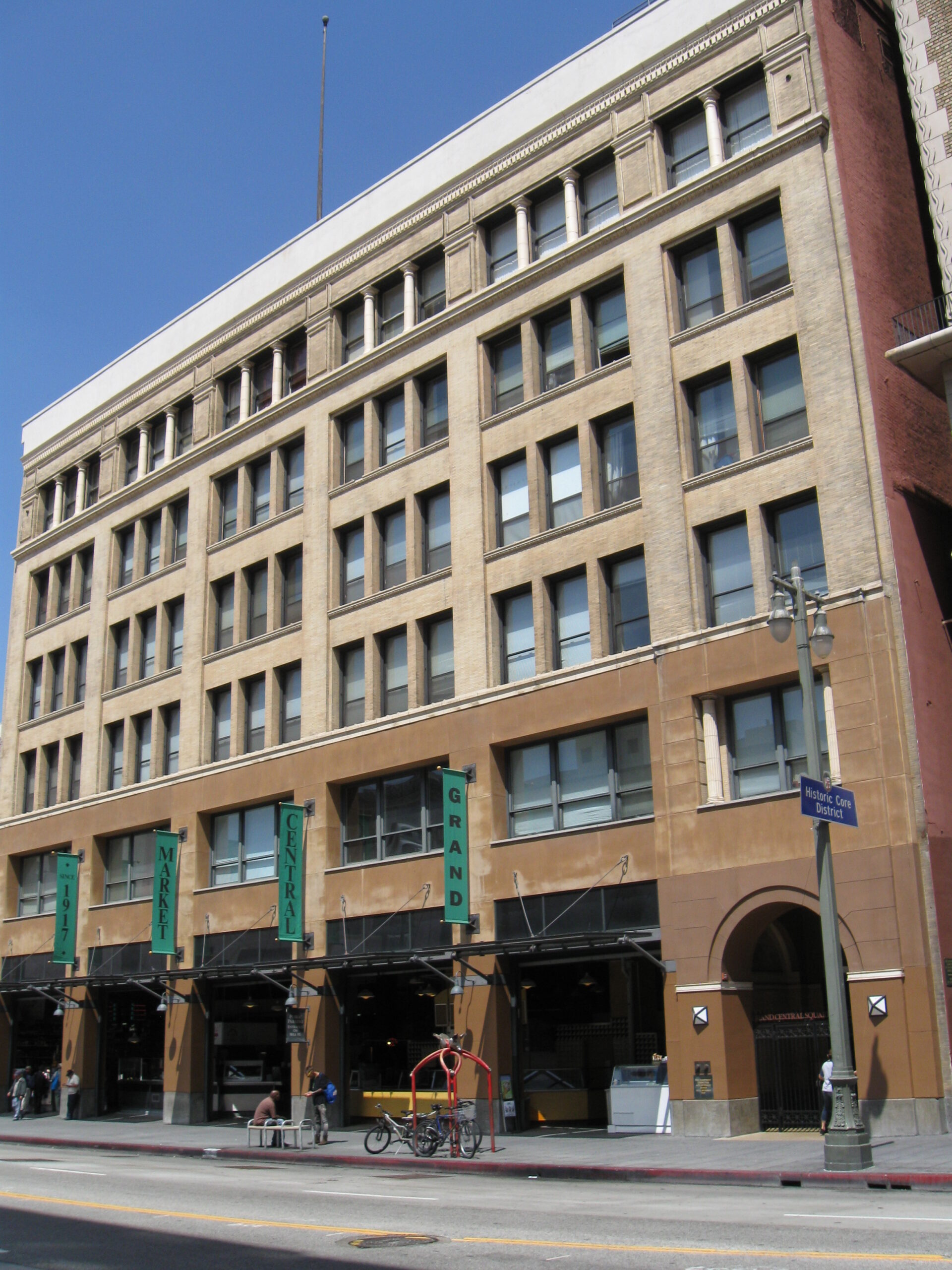 Central Market takes up the ground floor and basement of two adjacent buildings, one which fronts on Broadway, and the other on Hill Street. The one facing Broadway was the first constructed, built in 1897 by Homer Laughlin, founder of the Homer Laughlin China Company. One of downtown's oldest commercial structures in continuous use, this building was the city's first fireproofed and steel-reinforced structure.
In 1905 a second structure was built, extending the original building through to Hill Street. This building, known as Laughlin Annex/Lyon Building, was the work of Architect Harrison Albright and was the first reinforced concrete building erected in Southern California. The Ville de Paris Department Store, one of the city's largest and finest, was a major tenant of the enlarged structure. The department store relocated to Seventh Street in 1917. The Grand Central Market opened in September 1917 and has been in continuous operation ever since.
Central Market currently has over fifty individual vending stalls, each privately owned and operated.
In the 1990s the market was renovated as part of the Grand Central Square project, and vintage neon signs marking each stall were restored and new ones were created. At the same time a tile façade added in the 1960s was removed to reveal the second story windows, and many of the building's original Beaux Arts details were restored.