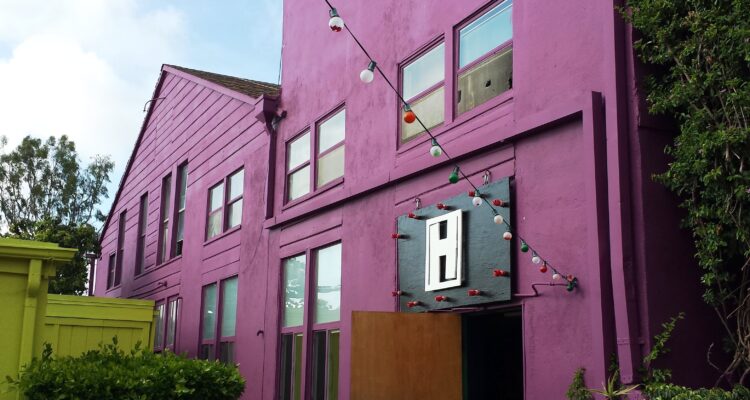 Place
Highways Performance Space
Highways Performance Space provided artists and activists with a collaborative space at the height of the HIV/AIDS epidemic.
Highways Performance Space was founded in 1989 in Santa Monica. Its goal was to challenge conventional boundaries around concepts of performance and social norms through the mediums of experimental theater, dance, solo drama, and multimedia performance.
Writer Linda Frye Burnham and performance artist Tim Miller spearheaded the creation of the performance studio and space.
Since its early years, Highways Performance Space has been a creative laboratory dedicated to ensuring that the voices of minority and marginalized groups are heard.