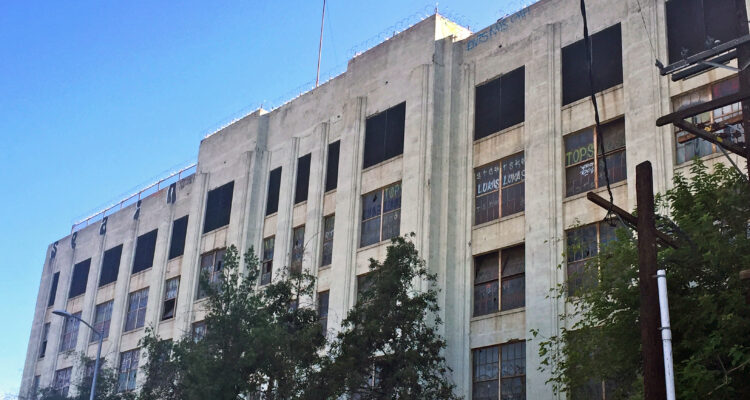 Place
Lincoln Heights Jail
The Art Deco Lincoln Heights Jail was infamous for having a separate wing to house its high numbers of gay inmates.
Built in 1927 at a cost of $5 million, the Lincoln Heights Jail officially opened in 1931.
The five-story, Art Deco-style jail was designed to accommodate 625 prisoners at full capacity. By the early 1950s, the jail was known to hold up to 2,800 prisoners. As a result of overcrowding, the City of Los Angeles approved an expansion in 1951.
Some of the notable individuals held at the Lincoln Heights Jail included Al Capone and people arrested during the Zoot Suit Riots and Watts Riots.
The prison was also known for the high volume of inmates who had been arrested over suspicions regarding their sexual orientation, leading to the creation of a separate wing for gay prisoners.
The jail was decommissioned in 1965, when the Los Angeles City Council and the County Board of Supervisors determined that it would be more cost effective to close the prison and place inmates in the nearby county jail.
Since the jail's closing, many new uses have been proposed for the building, including a state prison, trade technical high school, mixed-use space, and a 24,000-square-foot urban rooftop garden.
From 1979 to 2014, the building housed the Bilingual Foundation for the Arts. It has also been used as a filming location and for sports tournaments.
On March 31, 2016, the City of Los Angeles issued a Request for Interest for those considering reusing and repurposing the Lincoln Heights Jail. Responses are due on May 13.