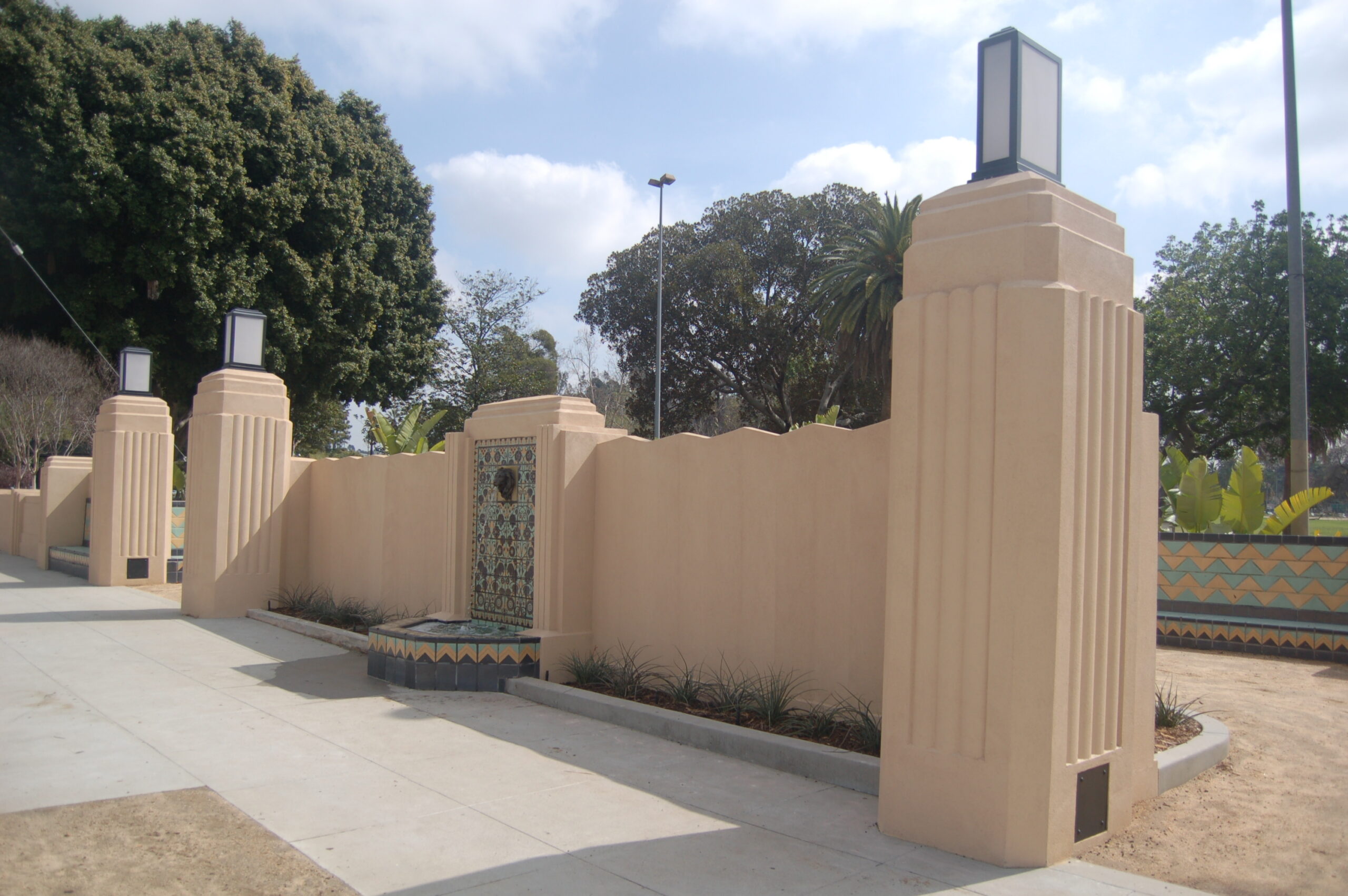 Place
Lincoln Park Gateway
Lincoln Park's signature gateway stands as a testament to Angelenos' commitment to the welfare of its citizens.
Though Lincoln Park dates from the late nineteenth century, its signature gateway was completed in 1933.
It was funded by a municipal bond measure designed to improve parks citywide and create work for the unemployed during the Great Depression. Voters had strongly supported the bond measure despite their own economic hardship, demonstrating a strong commitment to the welfare of Los Angeles and its citizens.
The gateway features curving walls, monumental pillars, and vibrantly colored tile benches and fountains. Its Progressive Era design exemplifies the Classical Moderne/Art Deco style of the period, with sweeping lines, stylized vertical forms, and zigzag motifs.