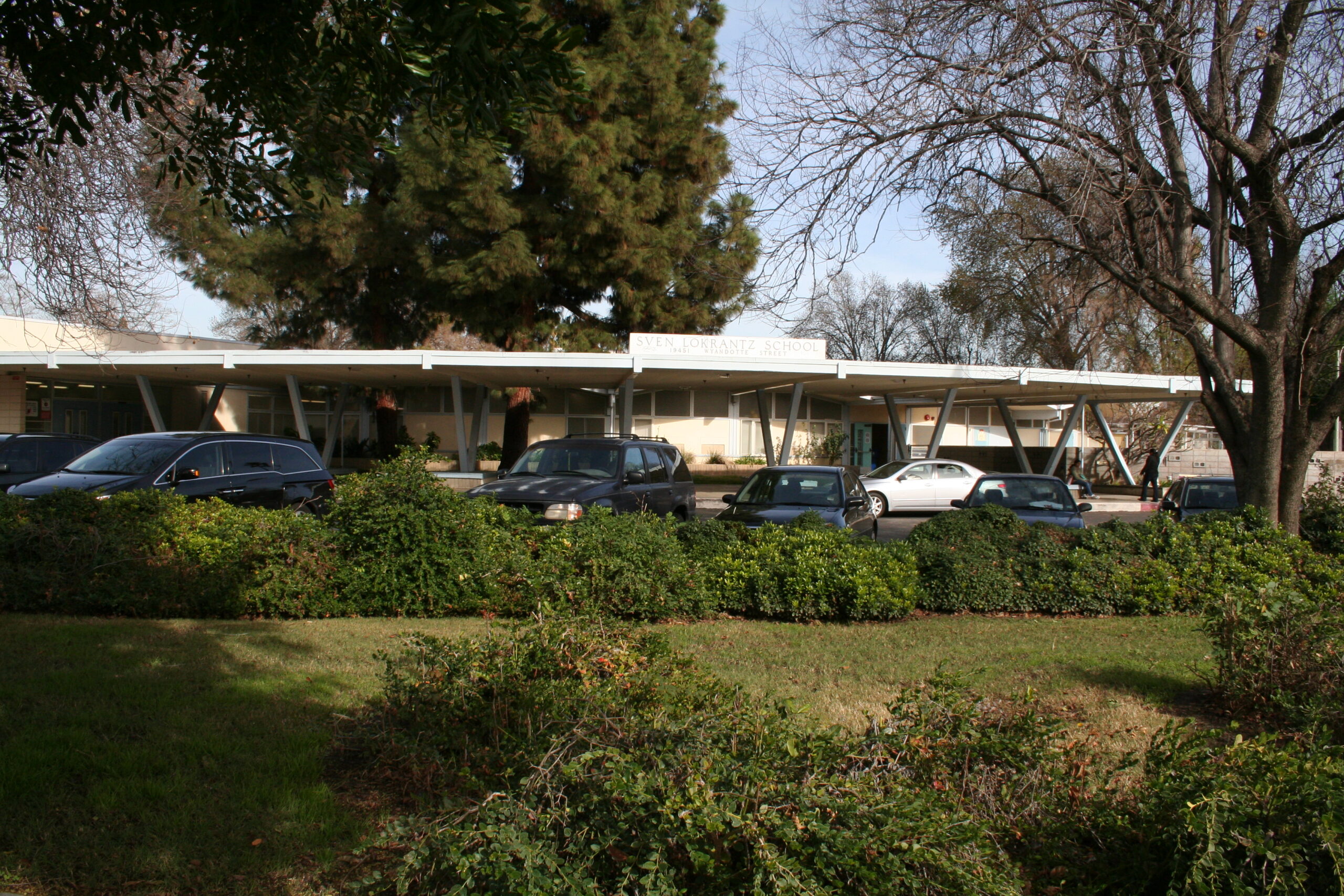 Place
Lokrantz School
Calling it the "Happy School," the architect noted for his dazzling Sinai Temple aimed to make this special-needs facility for children a pleasant experience.
Architect Sidney Eisenshtat is perhaps best known for his Modern designs for synagogues, particularly the dazzling Sinai Temple on Wilshire Boulevard. But he also created a number of innovative community centers and academic buildings, including the Lokrantz School in Reseda.
Completed in 1962, the school was named after Sven Lokrantz, an orthopedic surgeon who pioneered the use of corrective physical education for disabled children. It is designed for use by children with special needs, and to that end it is all one level and highly accessible throughout the campus.
Eisenshtat called it the "Happy School," aiming to make navigation and use of its spaces a pleasant experience that avoided the sometimes prison-like experience of public schools.
His bold design has a central hub for physical and occupational therapy, with classrooms opening onto outdoor courtyards with sliding glass doors. A jaunty folded-plate roof lends the main building a sense of whimsy, and gazebos in the playground display matching roofs for a unified feel.
Other dynamic elements include carports supported by angled steel beams, and the buildings have large windows and inset glass blocks to allow ample flow of natural light.
Educators at the school have expressed appreciation for the warm feel and welcoming atmosphere of Eisenshtat's design, agreeing that it does indeed foster pleasant experiences for its students.