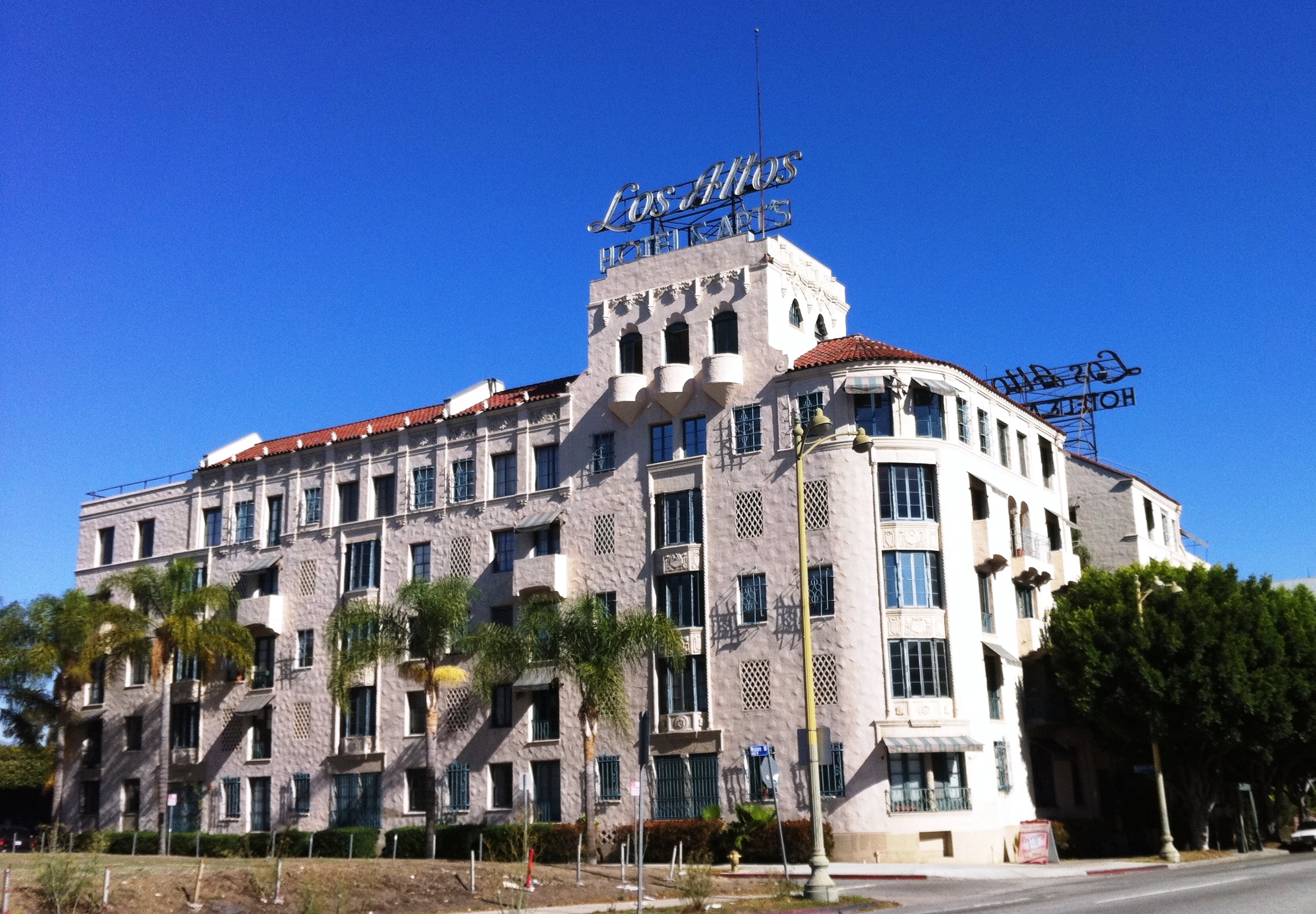 Place
Los Altos Apartments
Once threatened with demolition, this Wilshire landmark was rescued and restored.
When Los Altos Apartments opened in 1926, the Los Angeles Times hailed it as a new standard of beauty and dignity in Los Angeles apartment-house construction.
The five-story building exudes the Spanish Revival style with Italian influences and, with its neon rooftop sign, has long been one of the most instantly recognizable buildings on Wilshire Boulevard.
Reportedly, architect Julia Morgan designed lavish apartments in the building for newspaper publisher William Randolph Hearst and his longtime mistress, actress Marion Davies.
After community activists fought to save the landmark from demolition in the 1990s, the building was beautifully restored as a combination of affordable and market-rate housing.