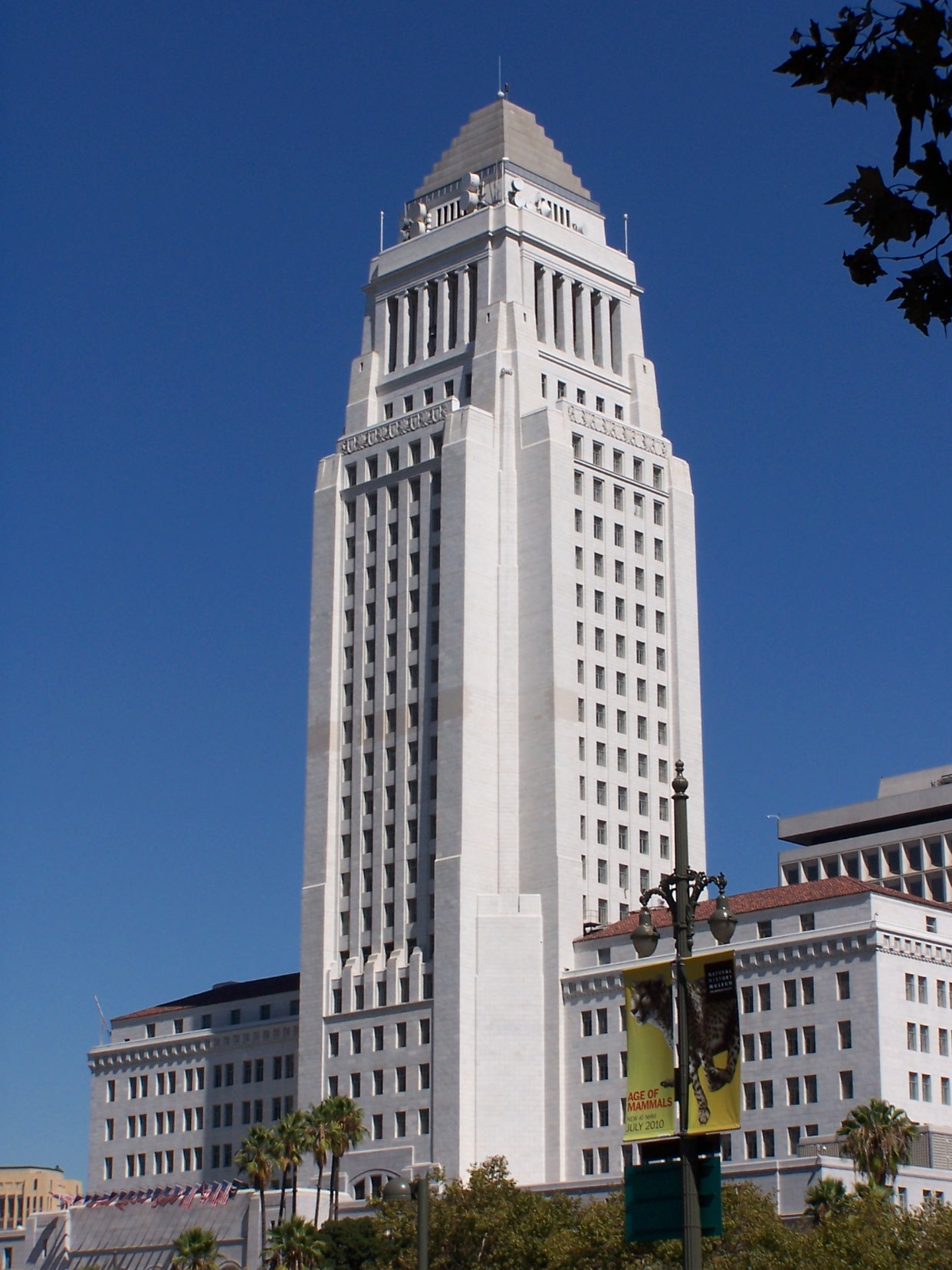 Place
Los Angeles City Hall
The iconic City Hall exemplifies the era of its creation, as well as historic preservation at its best.
Place Details
Designation
Property Type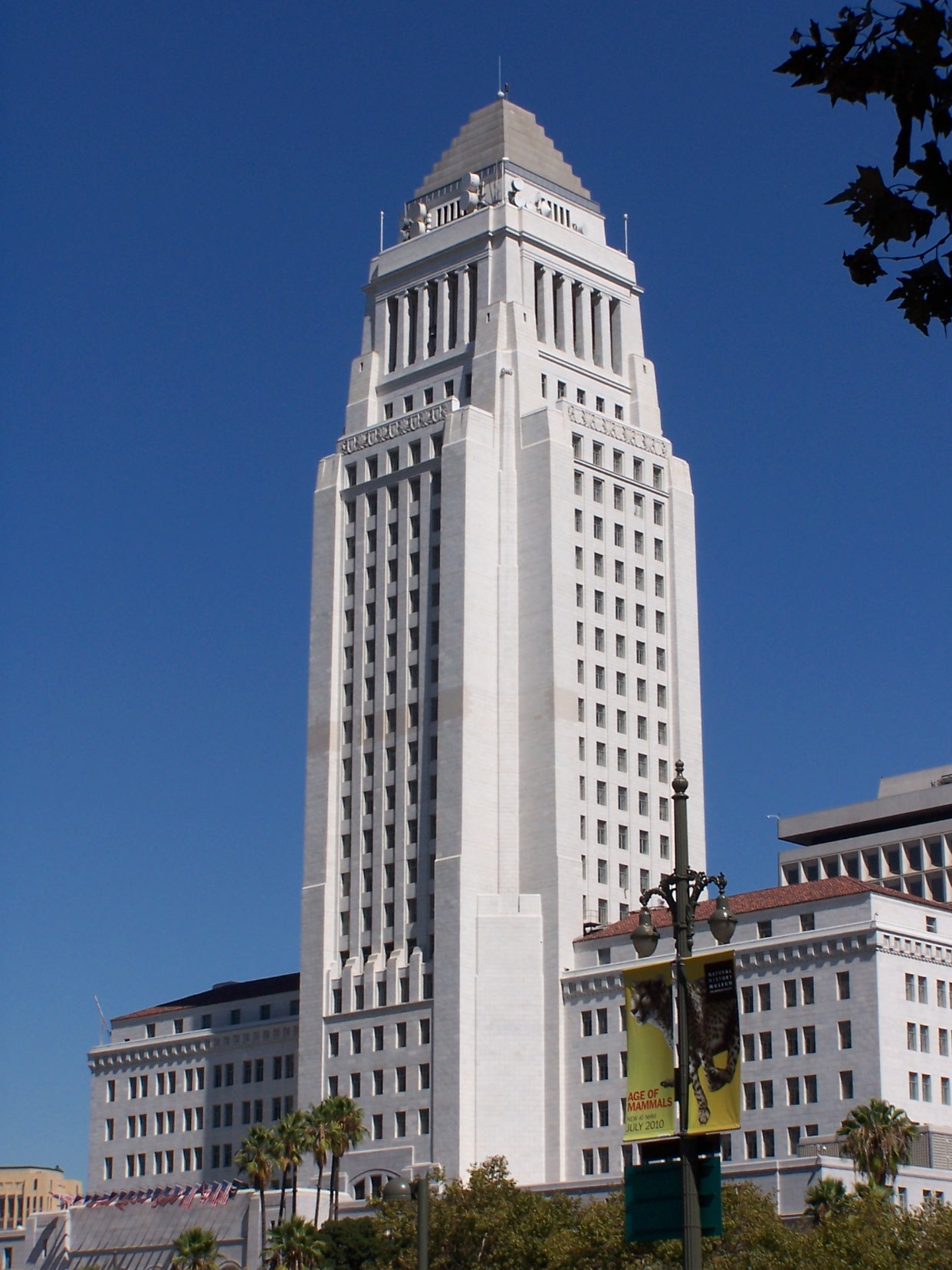 Los Angeles City Hall was completed in 1928, its towering three-tiered form embodying all the energy and ambition of its day. Now seismically stabilized and restored to its original splendor, City Hall stands both as a monument to the era of its creation and as an example of architectural preservation at its best.
Three of Los Angeles' leading architects, John Parkinson, Albert C. Martin, and John C. Austin, joined together to receive the commission for City Hall in 1925. Parkinson was responsible for the concept and architectural design of the building; Martin, the structural design; and Austin, the working drawings and general administration of the project.
Austin wrote in 1928 that the style of the building was "Modern American." City Hall was designed to correspond to no specific previous era or style, but rather to incorporate many different elements to produce a unique hybrid. However, although elements such as grand columns and monumental steps leading to the Spring Street entrance recall classical designs, the iconic tower, with its setbacks topped by a stepped pyramid, is very much in the Art Deco style.
The interior design and decoration of City Hall, by architect Austin Whittlesey, associates Los Angeles with great cities of the world, Alexandria, Florence, and Paris, but also acknowledges the exciting new industries of filmmaking, aviation, and automobiles.
City Hall is arguably the city's most widely recognized landmark and is featured on all official City documents, from commendations to business licenses. The versatility of the building's eclectic styling has long made it a popular location for film and television productions.
Looking to contact the Los Angeles City Hall?
The Conservancy does not own or operate the Los Angeles City Hall. For any requests, please contact the Los Angeles City Hall directly at (213) 473-3231.