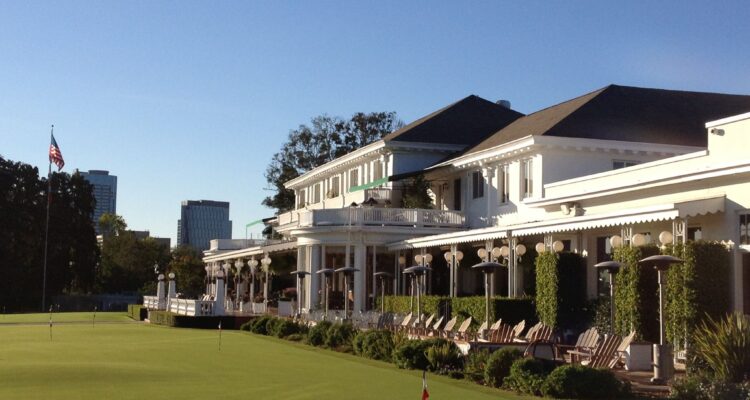 Place
Los Angeles Country Club
Gaylord Wilshire himself was a member.
Boulevard pioneer Henry Gaylord Wilshire was an original member of the Los Angeles Golf Club in 1897.
In 1911, the club moved to a 320-acre site on Wilshire. Players originally walked dirt fairways and sank putts on oiled-skin "greens," but the club grew into one of the most lush and exclusive golf courses in the city.
Tunnels beneath the boulevard connect the club's renowned North Course with the eighteen holes to the south. The club was renovated in 2010.