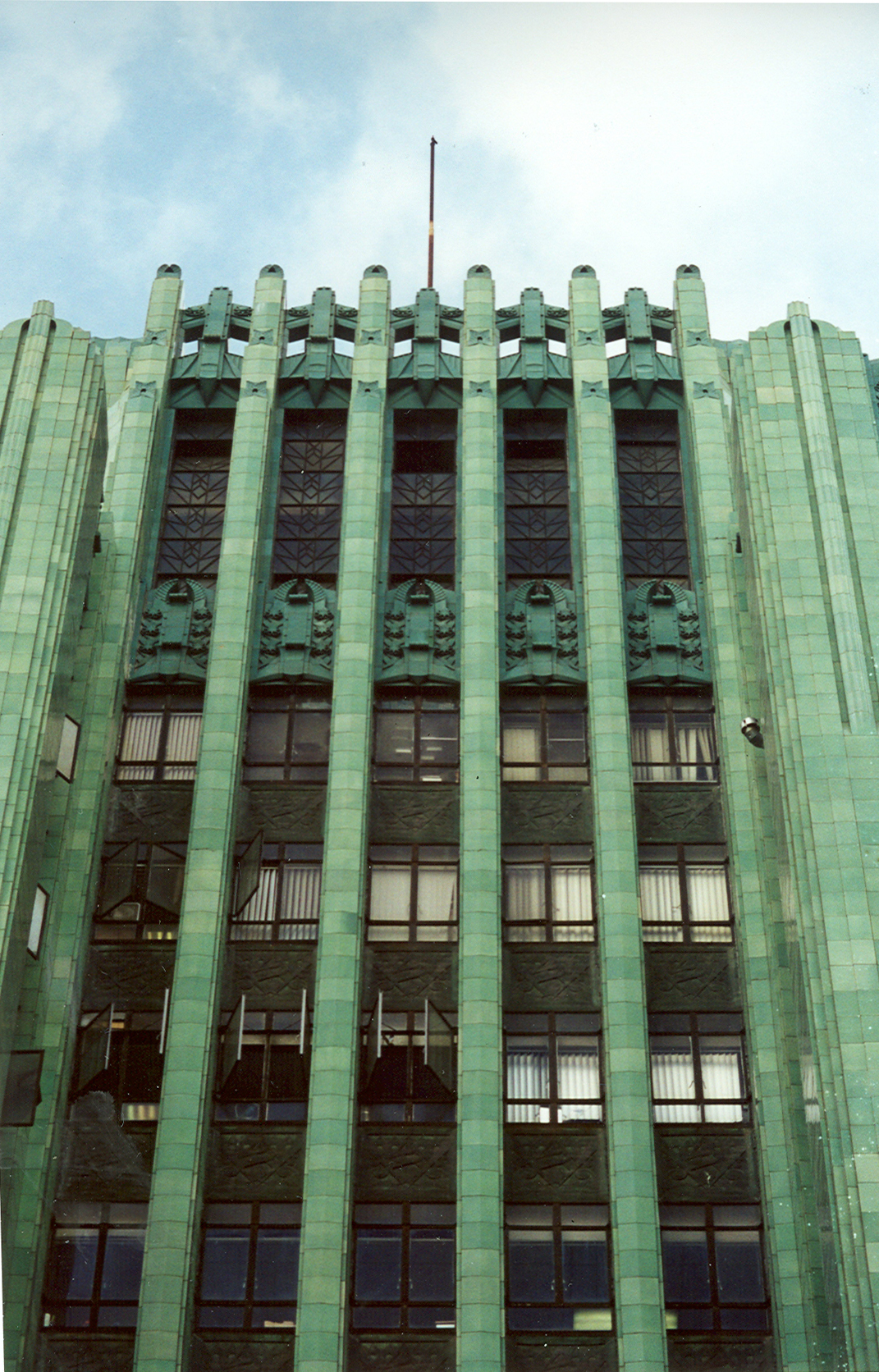 Place
Los Angeles Jewelry Center
Shining emerald green in the sun, this terra cotta-clad building from 1931 was designed by Claud Beelman for Sun Realty.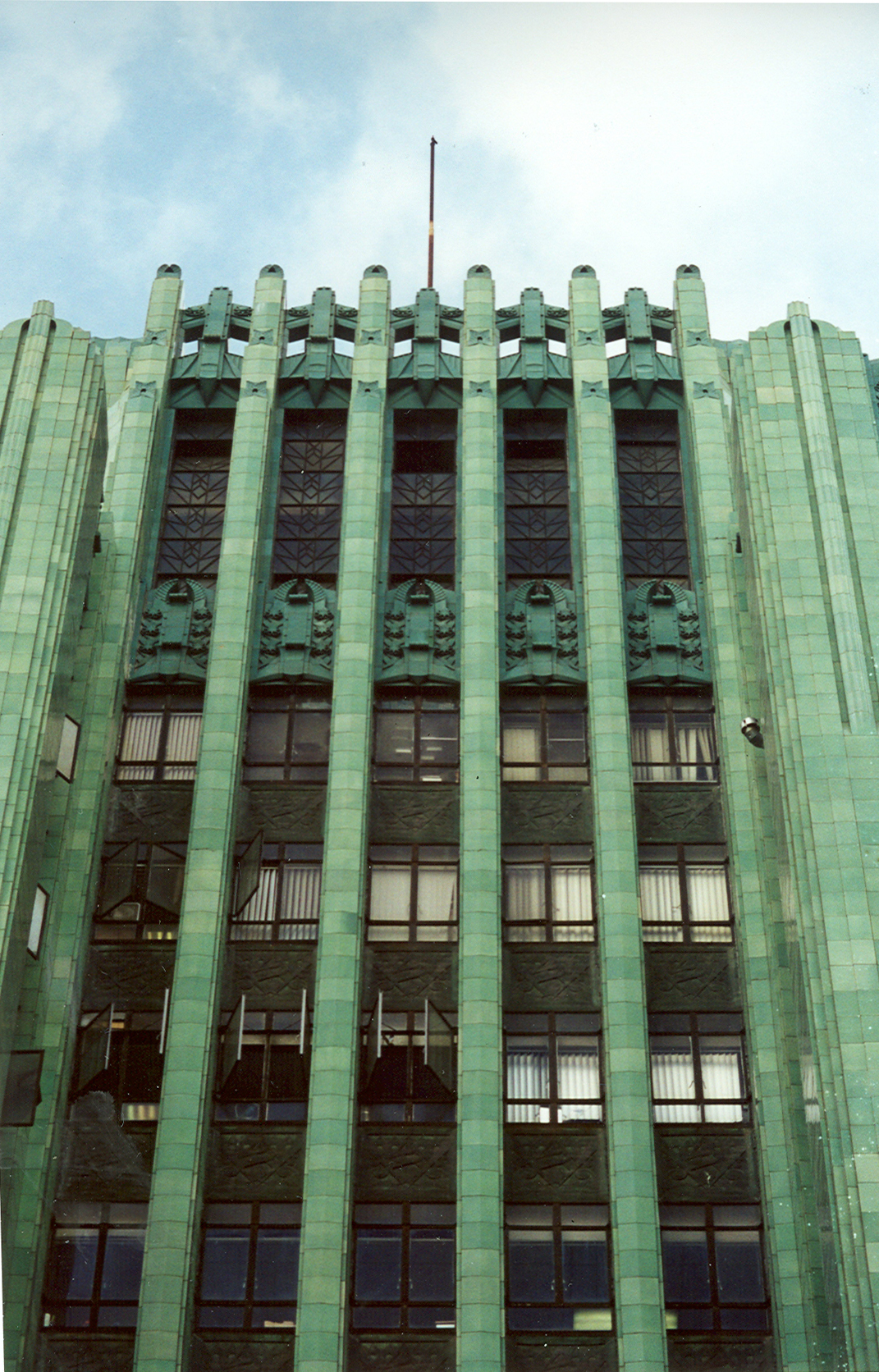 A February 2, 1930 article in the Los Angeles Times announced that the soon-to-be constructed Sun Realty Building would "follow the modern trend of architecture with an exterior of colored terra cotta." Indeed, fluted terra cotta piers, sheathed in a brilliant blue-green, rise continuously fourteen stories to the roofline before tapering to a crown of bronze ornament. In recessed panels between the piers, the building's metal sash windows alternate with bronze spandrels covered with stylized patterns. At the fourth floor, the center portion of the façade is set back one bay, providing for both corner office space and better air circulation.
Architect Claud Beelman also designed the 1929 Garfield Building, the Ninth and Broadway Building, and the spectacular 1930 Eastern Columbia Building. At the time of its construction, the lobby was outfitted with a marble floor and decorative plaster ceiling. However, these elements, along with the steam heating system, and three high-speed elevators, were removed or upgraded in a 1970s remodel. A few original fittings remain including the original Art Deco elevator doors with their abstract nature scenes and the rear door which has a similar design. The building is now known as the Los Angeles Jewelry Center.