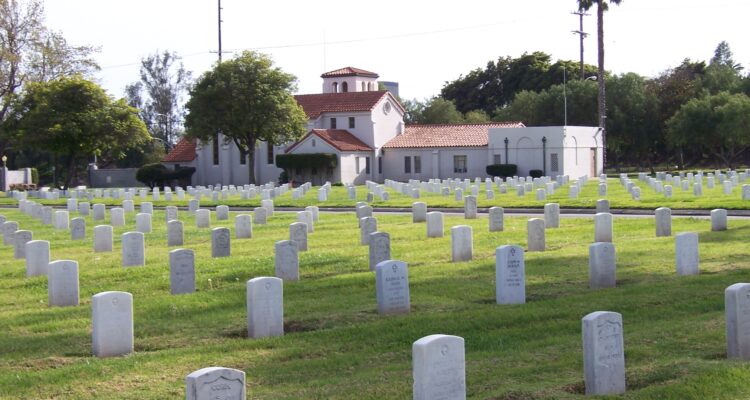 Place
Los Angeles National Cemetery
This nineteenth-century cemetery serves as the final resting place for military veterans and their families.
Los Angeles National Cemetery came into use in May 1889, when Abner Prather, a Civil War veteran with the Fourth Indiana Infantry, died at the adjacent National Home for Disabled Volunteer Soldiers (now Veterans Affairs).
Since then, more than 85,000 veterans and family members have been interred, including fourteen recipients of the Medal of Honor.
About half the acreage is covered with upright marble gravestones, the rest with markers that lie flat in the ground. In the oldest section at the north end, some original nineteenth-century grave markers still remain.
The small Spanish Colonial Revival Bob Hope Chapel was built in 1938 and named for the late actor in 2002. The grounds are often used by Hollywood as a stand-in for Arlington National Cemetery.