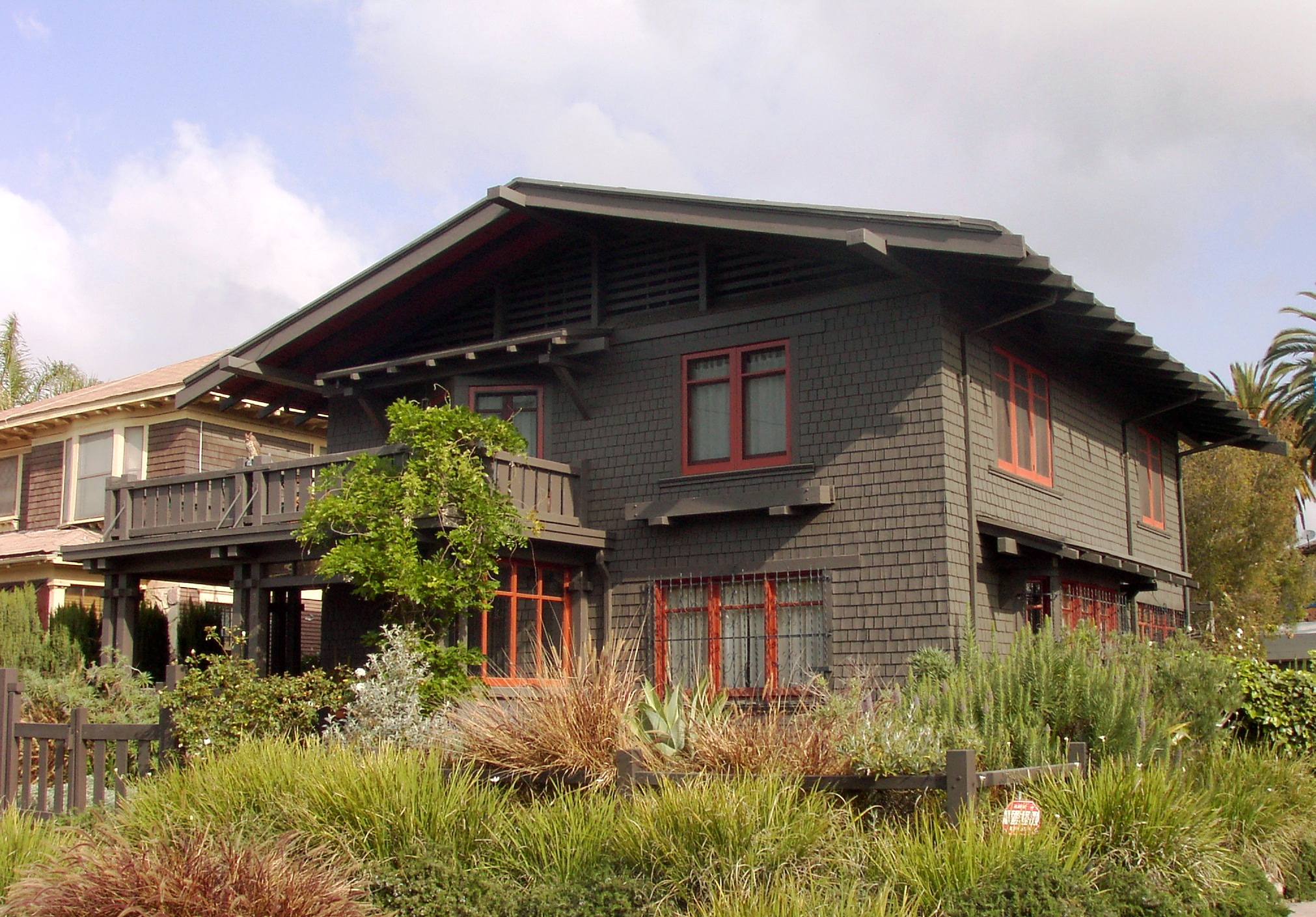 Place
Lucy E. Wheeler Residence
The last remaining example of Charles and Henry Greene's work in the City of Los Angeles, meticulously restored by L.A. Conservancy co-founder Martin Eli Weil.
The Lucy E. Wheeler Residence, designed by Charles and Henry Greene, is the last remaining example of the firm's work in the City of Los Angeles. This Craftsman-style residence was commissioned by Miss Lucy Wheeler, the proprietor of a stenography and mimeograph service whose early clients included the Greenes.
Located in the Harvard Heights Historic Preservation Overlay Zone (HPOZ), the two-story house is clad in redwood shingles and features wide eaves. In 1917, alterations by architects Robert F. Train and Robert E. Williams included the addition of a sensitively designed full-length front porch. At a later date, the house was enlarged with a rear addition and was eventually converted into rental units; the stained redwood shingles and interior woodwork were also painted.
The house remained in this state until purchased in the mid-1980s by the late preservation architect (and Los Angeles Conservancy co-founder) Martin Eli Weil. His extensive restoration work uncovered original Greene and Greene finishes and paint colors, and returned the house back to its early appearance. Several original Greene and Greene-designed interior elements remain intact, including light fixtures, built-ins, and hardware. The Conservancy holds an exceptionally detailed easement on this home's exterior and interior features, including original colors and finishes that Weil identified through his historic analysis.