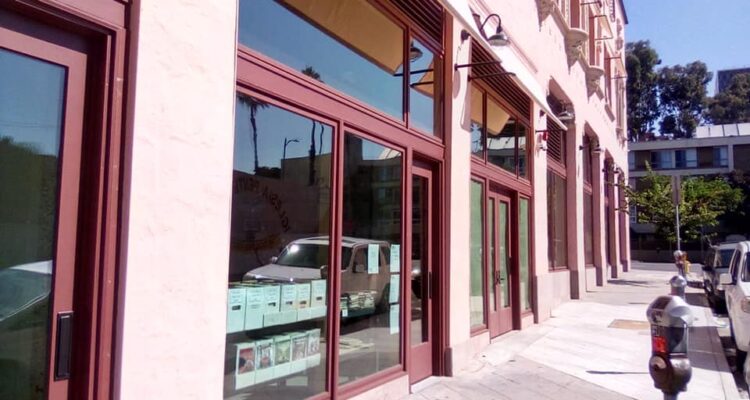 Place
McManus & Morgan
This stationer shop has been in business since 1923.
Established in 1923 by two UCLA students, John McManus and Elder Morgan, McManus & Morgan offers art supplies, book-binding services, and an incredible array of handmade paper.
The shop sits inside an ornate Spanish Colonial Revival building with an artistic past: the building once housed the headquarters of The Arts and Crafts Society of Los Angeles as well as Llewellyn Bixby Smith's photography studio.
Before the 1930s when Wilshire Boulevard was cut through Westlake/MacArthur Park and extended into downtown, Seventh Street served as the prominent commercial thoroughfare connecting downtown with the fashionable Westlake District. As a result, Seventh Street contains remarkable examples of 1920s commercial architecture, many designed by the city's most prominent architects of the time, with several blocks remaining highly intact today.
In 2009, the Westlake Recovery CRA survey found the building eligible for the National Register of Historic Places.