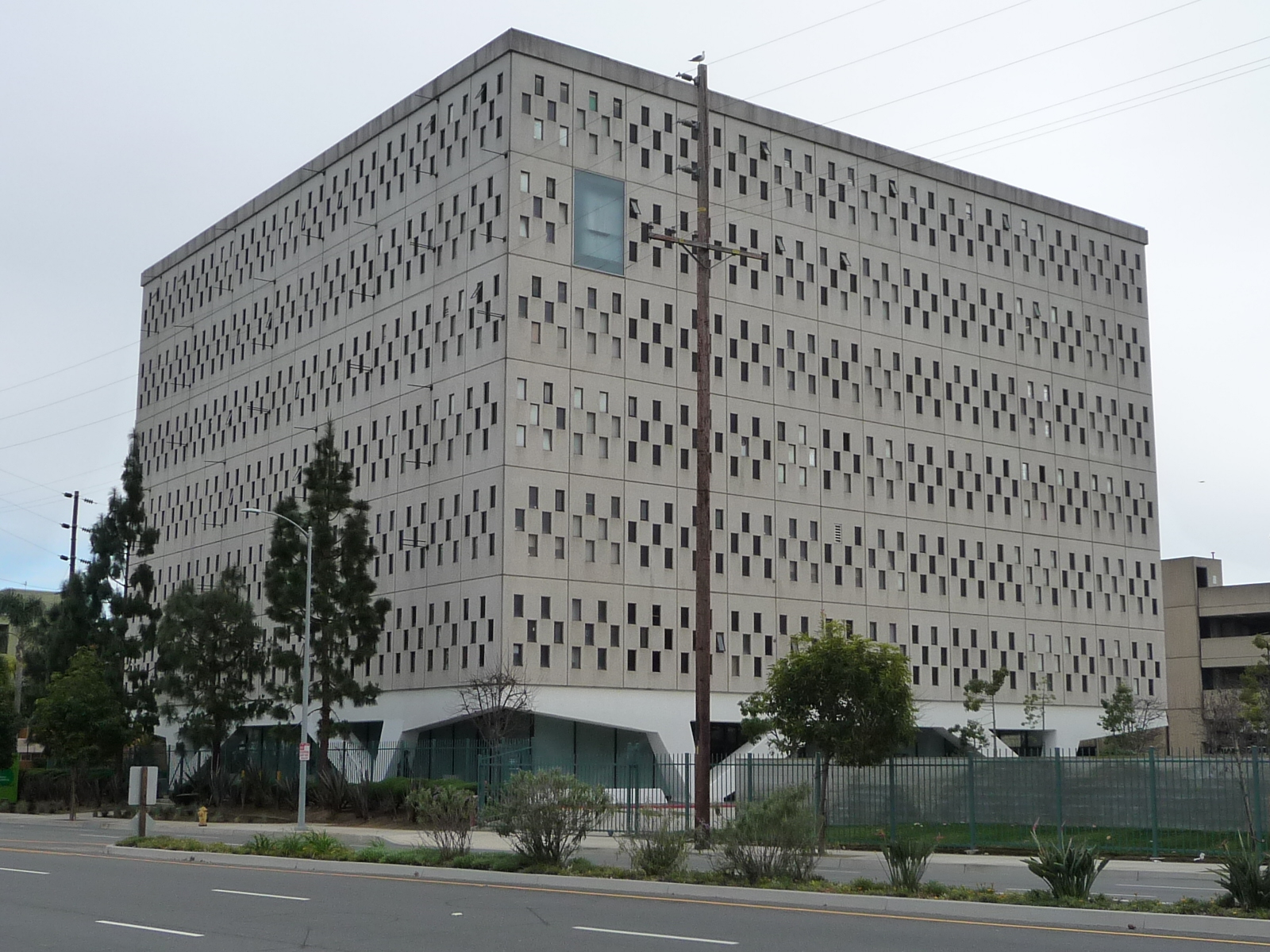 Place
Otis College of Art and Design
Originally IBM Aerospace Headquarters, the landmark Mid-Century Modern design was built for IBM to cater to the region's burgeoning aerospace industry.
As corporations with major interests in the manufacture of aircraft, spacecraft, and missiles began to converge upon Los Angeles in the 1950s, IBM took notice and began planning a new data processing center in Westchester to cater to the region's burgeoning aerospace industry.
Completed in 1964, the seven-story IBM Aerospace Headquarters building is a well-known local landmark and an important part of industrial design history. It was designed by renowned industrial architect Eliot Noyes, a graduate of the Harvard School of Design who had studied under Walter Gropius, founder of the Bauhaus. For over 20 years, Noyes was largely responsible for the look of IBM, from its corporate buildings down to the design of the Selectric typewriter. Noyes collaborated with local architects A. Quincy Jones and Frederick Emmons on the Mid-Century Modern design of the new headquarters.
They created a simple glass box on angled concrete piers, clothing it in a concrete skin with tiny rectangular windows that allow even filtration of sunlight into the offices within. The distinctive windows strongly resemble the holes in a computer punch card, evoking the building's interior processes: the new facility conducted the earliest versions of machine computing, specifically the retrieval and processing of data. In addition to the computer facilities, IBM also ran its nationwide recruitment and marketing offices out of this building, including a 1965 campaign declaring that "Man can't get to outer space without computers." Today the intact office building is part of the Otis College of Art and Design complex.