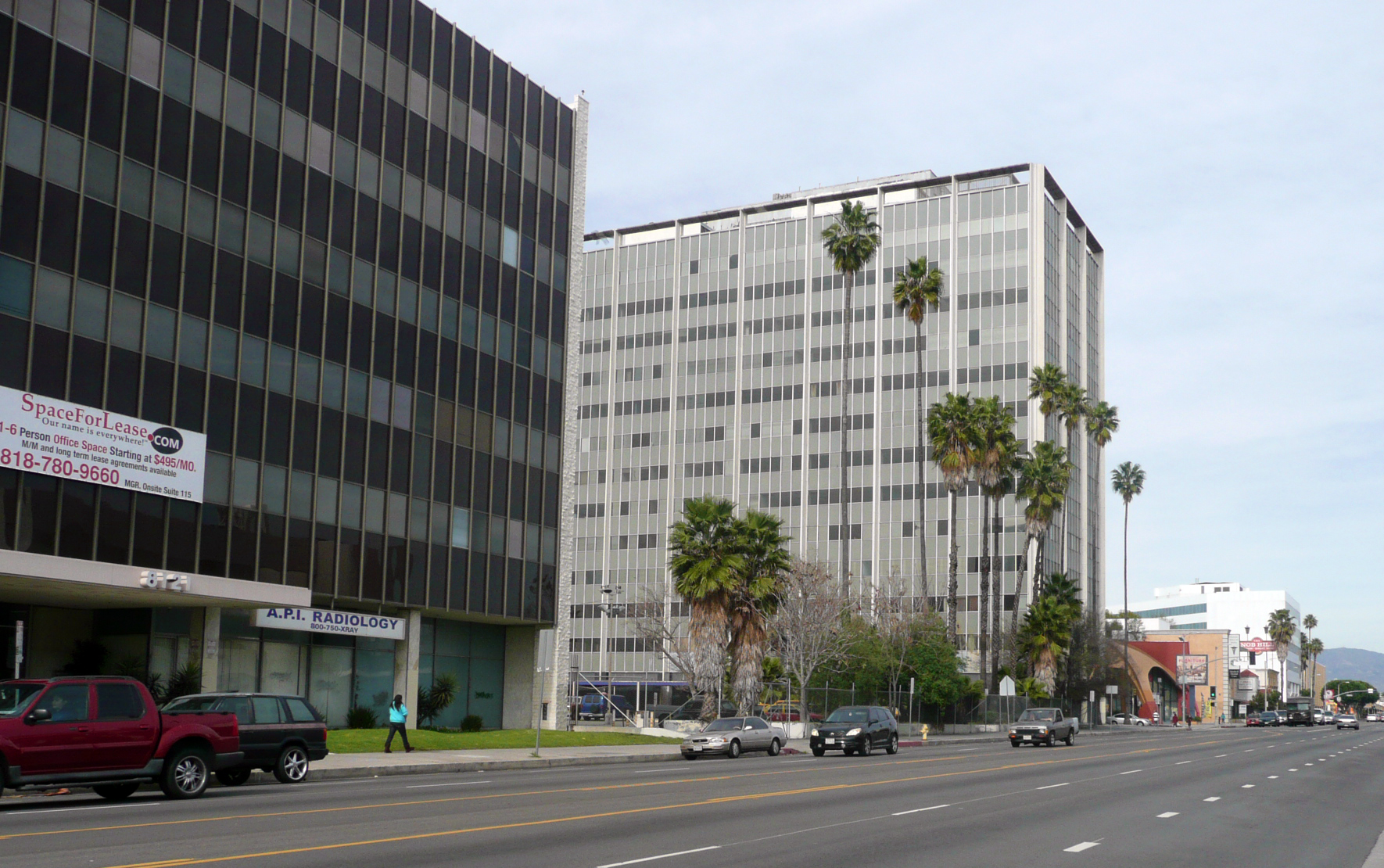 Place
Panorama City
A master plan calling for over 4,000 houses with thoughtful, modern, mostly Ranch and Minimal Traditional designs featuring technological innovations perfected during World War II—all for under $10,000.
Panorama City is one of the youngest communities in the San Fernando Valley and one of the best-known planned communities in Los Angeles County. In an area originally part of one of the largest dairy and sheep ranches in Southern California, Panorama City was developed in the late 1940s by developer Fritz Burns and Associates for Kaiser Homes, Inc. (owned by industrialist Henry J. Kaiser). After World War II, the shipbuilder was looking for a peace-time business and diversified greatly into construction, especially prefabrication.
Panorama City's master plan, by architectural firm Wurdeman and Becket, called for over 4,000 houses, setting aside thirty-one acres for commercial development and twenty-five acres for parking. The houses combined thoughtful modern designs (mostly in the Ranch and Minimal Traditional styles) with technological innovations perfected during World War II, all for under $10,000. Kaiser Community Homes were, for the most part, pre-milled and shop-fabricated by Kaiser ship builders at a factory near LAX, representing an early large-scale experiment in prefabrication. Everything for a house was delivered on site and assembled in just a few weeks. This experiment was a failure. While Burns was prefabricating 3,000 homes in the Kaiser shops, he was also hand-making hundreds of others on site, which cost significantly less to build.
Kaiser's prefabrication problems aside, the company's homes were extremely popular with the war-weary house-hungry public: on average, 5,000 people a week viewed model homes in Panorama City. On some weekends, so many people showed up that the Los Angeles Police Department had to be called up for traffic and crowd control. In addition to its residential areas, by 1951 Panorama City boasted a General Motors assembly plant, the Panorama Mall, supermarkets, and at least twenty other businesses. It had a population of 20,000 in the early 1950s, reflecting the immense popularity of its planned community idea (and the desperate need for postwar housing in the Valley).