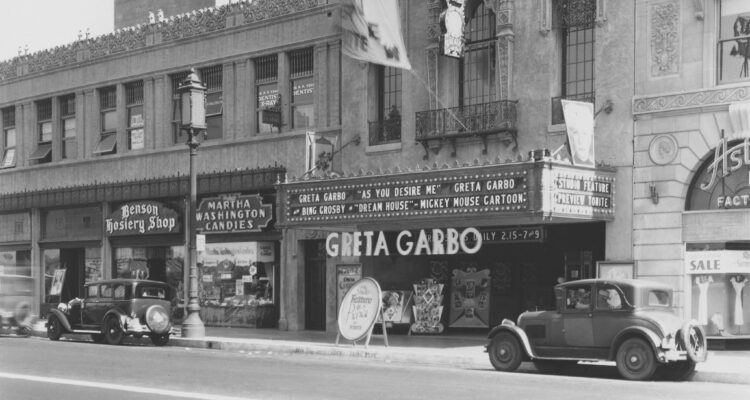 Place
Ritz Theatre (Demolished)
This ornate theatre was one of the first in L.A. equipped for "talking pictures."
In the mid-1920s, anticipating development in what would become the Miracle Mile, West Coast Theatres commissioned architect L. A. Smith to build the Ritz as the 176th theatre in its chain.
The building was also part of a block-long commercial development that included offices, stores, and "bachelor" apartments.
Soon renamed the Fox Ritz Theatre, its interiors were rich with Spanish and French Baroque ornamentation. It originally seated 1,750 and included a 42-by-30-foot-deep stage for live performances. It was among the first theatres in Los Angeles to be equipped for "talking pictures."
The Beaux Arts-style building was extensively remodeled after World War II. It was sheathed in concrete, glass, and steel to fit the postwar modern aesthetic, though its ornate rooftop electric sign remained.
The theatre served various uses over the decades, from live performance to film to a stint as the Lindy Opera House in the 1960s. It was used for a while by producer Mike Todd as a private screening house.
The building was razed in 1977 for a parking lot. The site is now part of the massive development at Wilshire and La Brea that also replaced the historic Columbia Savings building.