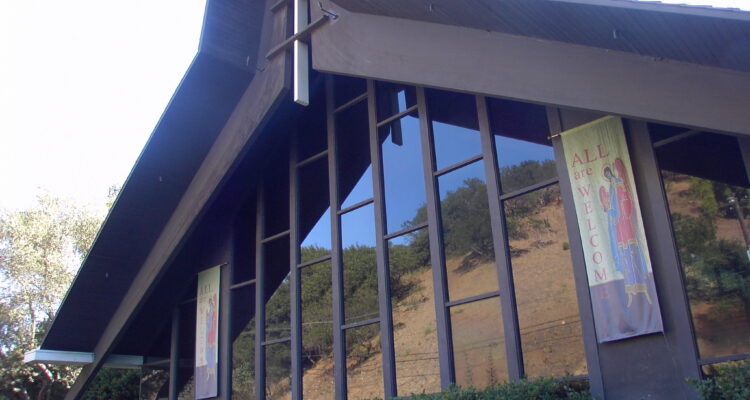 Place
St. Michael and All Angels Episcopal Church
Jones and Emmons designed this church to reflect the progressive ideals of its congregation, as well as lend a sense of wonder and beauty to worship services.
Architects A. Quincy Jones and Frederick Emmons were partners for eighteen years, during which time they designed thousands of Modern-style houses and many other commercial and civic designs.
Their church designs were among their most dramatic and admired, including that for St. Michael and All Angels Episcopal Church in Studio City. The church's congregation sought out Jones and Emmons to design their new sanctuary in a way that reflected its progressive ideals and lent a sense of wonder and beauty to worship services.
The resulting Mid-Century Modern design, completed in 1962, is an impressive church that showcased the architects' penchant for experimentation with design and materials. Its structure and style are dominated by enormous beams of glue-laminated wood anchored to large concrete piers.
The beams soar forty-six feet high, spanning the church's nave and creating a tangible sense of structural tension. They are topped by a shingled, A-frame-like roof that shoots from low eaves up to the top of the beams, where a series of skylights usher ample sunlight into the interior.
The building's gables and front and rear façades, which are basically the same thing, are made of wood-framed glass expanses that further illuminate the wood-clad interior.
St. Michael and All Angeles Church, which survives intact and continues to serve its congregation, is a dynamic example of Modern ecclesiastical design rendered in unusual style.