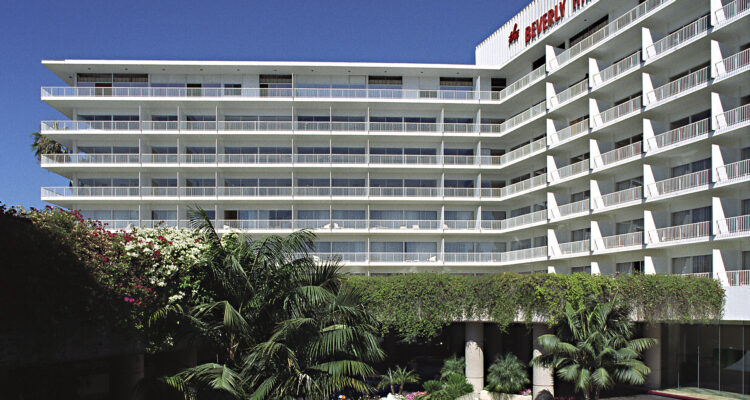 Place
The Beverly Hilton
JFK called this elegant hotel the "western White House."
The intersection of Wilshire and Santa Monica Boulevards is graced with the crisp lines of this mid-century luxury hotel.
Painted a familiar shade of Welton Becket's favored color, marshmallow white, the building was called the "western White House" by President John F. Kennedy.
Its 570 rooms and enormous International Ballroom have welcomed many celebrities to events including the Golden Globe Awards and Academy Award nominee luncheon.
Although the private balconies were originally divided by brightly colored panels, the building's exterior remains fairly intact. In 2007, the historic Tiki bar Trader Vic's was closed and reopened as a poolside lounge.