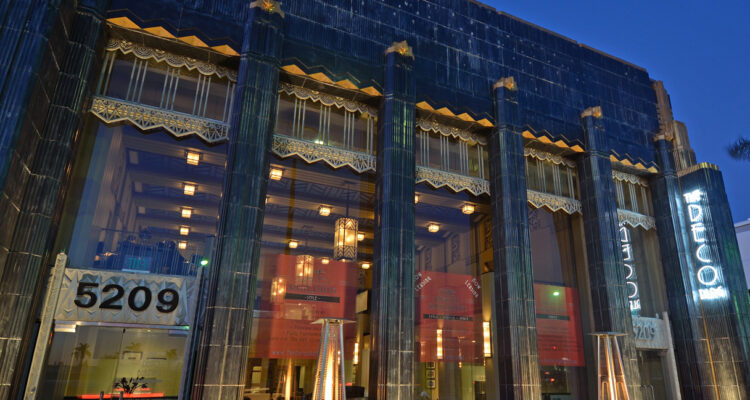 Place
The Deco Building
One of L.A.'s last remaining black-and-gold Art Deco buildings enjoys new life as creative office space.
Though only two stories high and dwarfed by its neighbors, this dazzling black-and-gold terra cotta building with zigzag moderne ornamentation makes its presence known.
It was designed by Morgan, Walls, and Clements, one of the oldest continuously operating architectural firms on the West Coast and a moving force in the development of various forms of revival and moderne architecture in L.A.
The building is notable as one of the city's last remaining black-and-gold Art Deco structures, a diminutive version of the firm's downtown Richfield building (built in 1928; demolished in 1968).
It was originally built as a neighborhood branch bank and served this purpose until 1970. The building was used as a restaurant/nightclub and later a Christian center.
After suffering from years of neglect, the building was beautifully rehabilitated into short- and long-term creative office space. It is also available for special events.