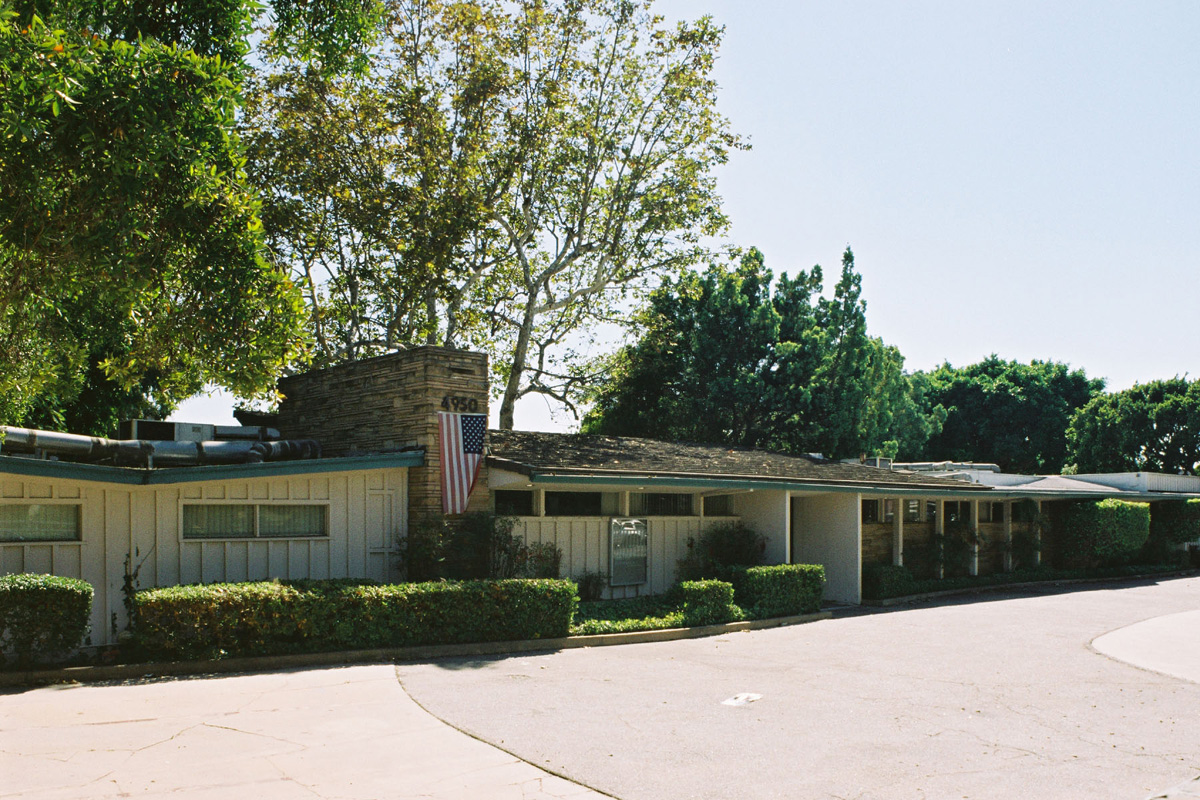 Place
The Post-War House
More than a million people visited this showcase for modern living.
The most unusual Wilshire commission undertaken by renowned architects Walter Wurdeman and Welton Becket, the Post-War House was designed as a showcase for modern living.
Part serious research house, part model home, and part gimmick, it was all marketing. Featured in dozens of magazines, including an unprecedented 42-page spread in the May 1946 issue of House Beautiful, the house was visited by more than a million people and read about by millions more.
The house was the brainchild of innovative tract-home builder Fritz B. Burns, a friend and neighbor of Welton Becket. Burns opened the house in 1946 and charged $1 admission.
The Post-War House featured practically every building product on the market and must have been a marvel to war-weary Americans and returning soldiers.
The house had a brilliant design with clever built-ins and indoor/outdoor spaces. It also featured every labor-saving device known to man, such as an electric garbage disposal, large-screen TV, "storage wall" closets, two-way intercoms, and climate controls including the Precipitron electronic air-cleaning system.
The house was beautifully decorated by Bullock's, launching a partnership between Bullock's and Becket that would result in Becket's design of more than 25 Bullock's/Federated Department Stores.
As attendance slowed, Burns reduced the entry fee to 35 cents. In 1950, he closed the house for a minor remodeling that included the installation of a helicopter pad, then reopened the house the following year as "The House of Tomorrow." Burns also had his offices in the house for a time.
It was later occupied by a Korean newspaper and a German cultural association called the Los Angeles Turners.
The interior has been significantly altered over the years, but the exterior remained largely intact, including much of the original landscaping. 
Watch a video from L.A. Times architecture critic Christopher Hawthorne on the Post-War House