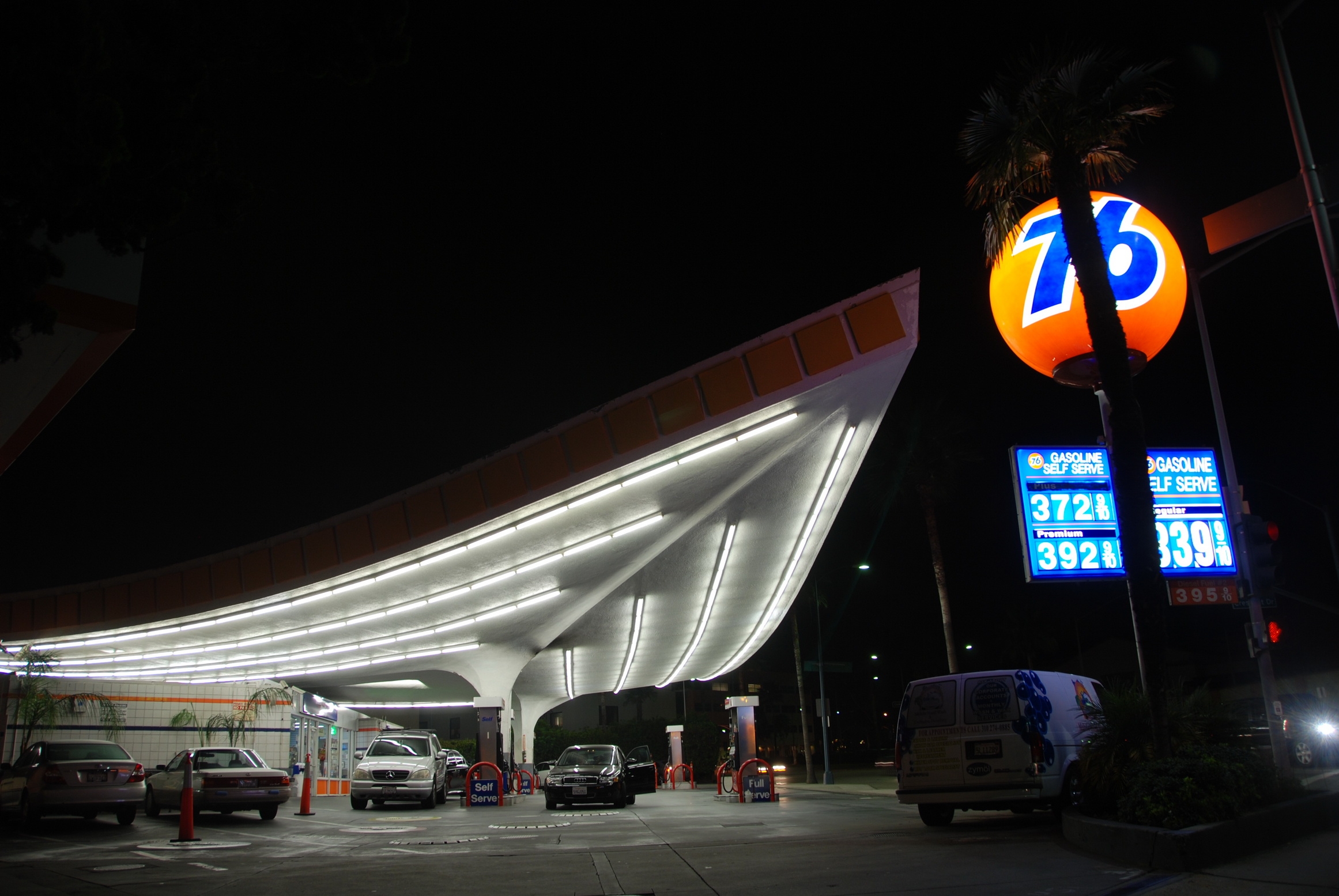 Place
Union 76 Gas Station
Originally designed for LAX, the most amazing gas station in Southern California is widely recognized as one of the best examples of Googie design in the world.
The Union 76 gas station at the corner of Crescent Drive and Little Santa Monica Boulevard in Beverly Hills is a true icon of Mid-Century Modernism, recognized everywhere as one of the highest examples of Googie architecture in the world. 
It was designed by architect Gin Wong of Pereira and Associates and completed in 1965. The design came earlier, though, and was meant for a very different location: in 1960, Wong designed the building to be part of Los Angeles International Airport (LAX). 
Its futuristic style was meant to complement the famous Theme Building. But since it didn't work out with the airport's plan, this amazing building ended up as a gas station in Beverly Hills. 
Most gas stations have a canopy, but only this one has a hugely swooping, curved canopy reminiscent of a giant parabolic spaceship.
The canopy perches above the nondescript rectangular building containing snacks and a cashier station, spreads out over the pumps, and lifts its angled corners to the sky. It is anchored by two large supports that descend to earth at the pumps. 
The edges of the roof are decorated with a frieze of simple squares, and its underside is illuminated by long rows of shimmering fluorescent lights that follow the curve above. 
It is no exaggeration to say the Beverly Hills Union 76 is the best gas station in Southern California.