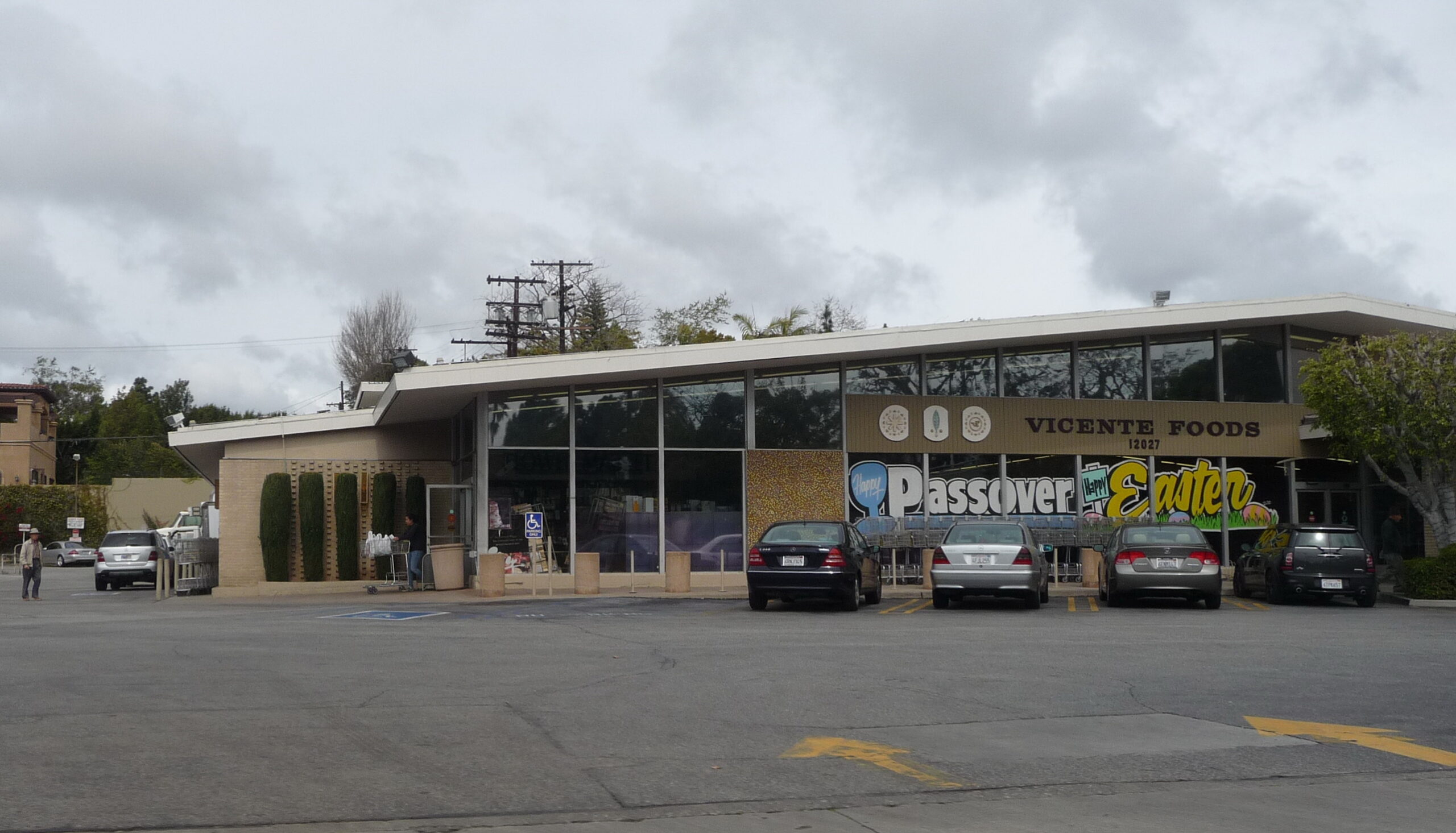 Place
Vicente Foods
In an age of frequent corporate overhauls of big box grocery stores, a rare time capsule of its era and an archetype of Mid-Century Modern supermarkets if there ever was one.
If an archetype of a Mid-Century Modern supermarket exists, Vicente Foods might be it. This 1962 supermarket is not the most flamboyant example of the property type, but in an age of frequent corporate overhauls of big box grocery stores, this building is a rare time capsule of its era.
Lester and Esther Adams founded their grocery store at this location in 1948, and after twelve years of thriving business decided to build a larger store on the same property. They hired architects Ronald Cleveland and Sterling Leach of Leach, Cleveland and Associates to create the design, wisely choosing a firm that designed over 100 supermarkets in and around Los Angeles.
The new store, completed in 1962, was a sprawling, L-shaped building dominated by a low-pitched front-gabled roof hovering over a glass curtain wall that opens up the whole store to the street. The rest of the façades are clad in tan brick set in decorative patterns, and the front is further marked with mosaic tile panels and abstract graphics around simple signage. The roof was once covered with rock, which appears to have been removed. The interior features exposed laminated wooden beams that lend it a contemporary but rustic touch, and has been little changed since 1962.
Vicente Foods is still owned and operated by the Adams family, and continues to serve its Brentwood neighborhood from its stunningly intact 1962 building.