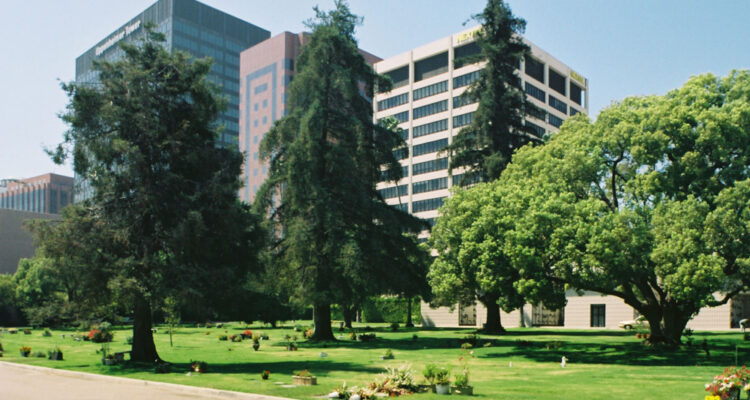 Place
Westwood Memorial Park
This cemetery dates to the nineteenth century and serves as the final resting place for many stars, including Marilyn Monroe.
Marilyn Monroe is the most famous inhabitant of this cemetery, which dates to the failed 1887 subdivision of the lost town of Sunset. Her tomb, crypt number 24 in the Corridor of Memories, draws tourists from all over the world.
The only way in or out is through a driveway off Glendon Avenue that doubles as the exit for a parking garage used by office workers and movie theater patrons.
Once there, visitors discover the burial sites of Hollywood figures such as John Cassavetes, Burt Lancaster, Jack Lemmon, Dean Martin, George C. Scott, Billy Wilder, Natalie Wood, and Darryl F. Zanuck.
Famed musicians interred at Westwood Memorial Park include Roy Orbison, cellist Gregor Piatigorsky, Mel Torme, Carl Wilson of the Beach Boys, and Frank Zappa.