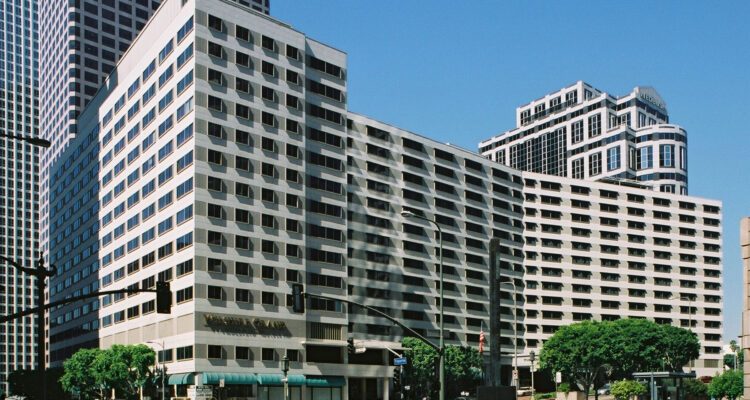 Place
Wilshire Grand Hotel (Demolished)
Opened as the Statler Center, the Wilshire Grand was the first major downtown hotel constructed since the Biltmore in 1923.
At this hotel's 1950 groundbreaking, the governor of California and actress Celeste Holm hailed the first major downtown hotel to be developed since the Biltmore in 1923.
The Statler Center, as it was called, exuded modern styling and contained a whopping 1,275 guest rooms, plus a thirteen-story office wing and a covered parking garage.
The hotel later operated as the Statler Hilton, Los Angeles Hilton, and lastly the Wilshire Grand Hotel.
The Wilshire Grand served for many years as a popular location for tourists and businesspeople. Its interior was updated several times, including a major remodel in the 1980s.
The building was demolished in 2013. It will be replaced with a new Wilshire Grand, designed by AC Martin, and will be the tallest building on the West Coast.