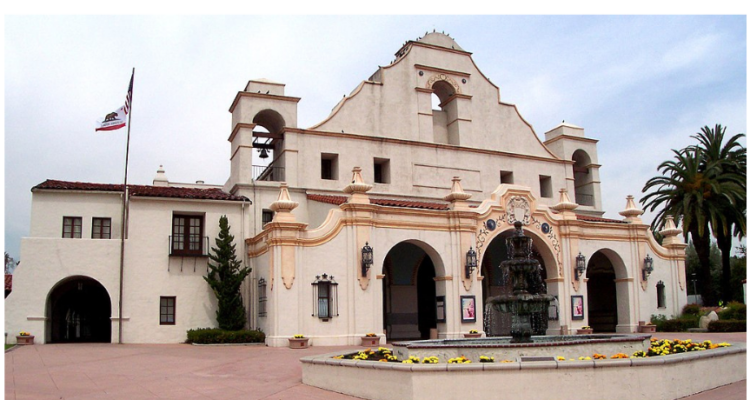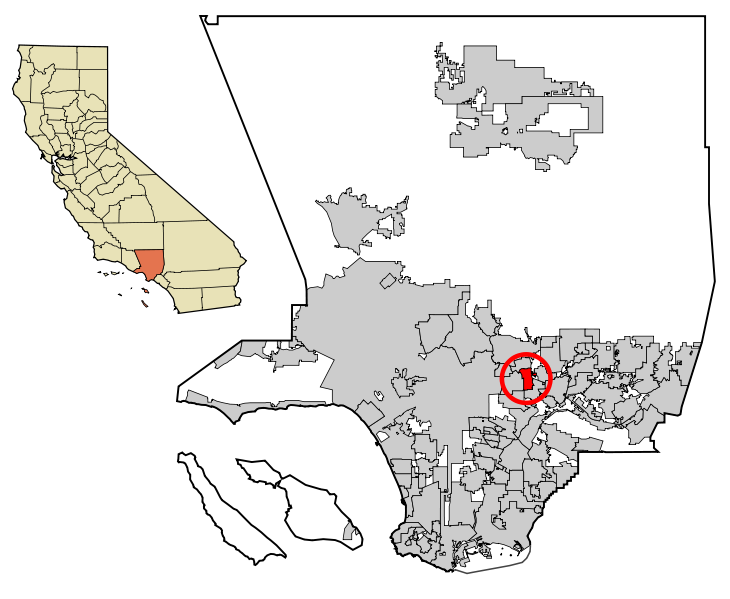 Following two-and-a-half years of planning and effort, with technical assistance from the Conservancy, the City of San Gabriel passed an updated historic preservation ordinance on August 15, 2017, putting the city once again at the forefront of preservation in Los Angeles County. The newly adopted ordinance represents a major overhaul of the city's pioneering yet outdated 1965 version. It will go into effect on September 13, 2017.
The updated ordinance was written with the goal of enabling San Gabriel to achieve Certified Local Government status. Among the significant provisions included is policy language calling for the creation of a Historic Preservation Commission to serve as the city's dedicated body of historic preservation experts—something San Gabriel has never had before. It also prioritizes the creation of a historic context statement and citywide survey of historic resources.
Owner consent is not required for the designation of local landmarks and the submission of landmark nominations is not restricted to the property owner but open to any individual. The ordinance also allows for the designation of local historic districts.
San Gabriel currently has a grade of "B" in the Conservancy's preservation report card. We anticipate the grade to rise in the year ahead, as the city begins to implement or fulfill key aspects of its expanded historic preservation program. It will receive more report-card points for steps including establishing a historic preservation commission and completing a citywide survey of historic resources.
San Gabriel first established itself as a leader in historic preservation in 1965, when it became only the second city in the county, following Los Angeles, to adopt a historic preservation ordinance. During the ensuing half-century, the city has designated and protected local landmarks and completed historic resource surveys for four portions of the city, ranging from the Mission District to commercial architecture along Valley Boulevard.
San Gabriel offers preservation incentives alongside its preservation protections, including the popular Mills Act property tax abatement program and fee reductions for qualified historic preservation projects.
To foster and recognize local efforts in historic preservation, San Gabriel offers the annual Martin E. Weil Award to honor notable preservation projects, organizations, or individuals. Martin Eli Weil (1940 - 2009), a renowned local preservationist, was a founding member and past president of the Los Angeles Conservancy.
In addition to the documents linked at left, the first two resources listed below are specific to San Gabriel. For general resources related to local preservation and our Preservation Report Card, please visit our Report Card microsite.
Mission District Specific Plan
Guide to CEQA (Conservancy website)
If any of these links are broken or incorrect, or if you would like to suggest other resources for preservation in San Gabriel, please let us know by emailing info@laconservancy.org.
B
The scoring details for this community appear below.
Preservation Report Card
The scoring details for this community appear below. To see scores for all communities, compare specific communities and categories.
Total Score

210

Historic Preservation Ordinance (150) / Honorary Ordinance (10)

150

Dedicated Historic Preservation Commission (5)

0

Dedicated Preservation Staff (15)

0
Total Score

210

Historic Preservation Ordinance (150) / Honorary Ordinance (10)

150

Dedicated Historic Preservation Commission (5)

0

Dedicated Preservation Staff (15)

0

Ability to Designate Historic Districts (15)

15

Owner Consent Not Required for Designation (10)

10

Active Landmark Designation (at least annually) (5)

5

Survey of Historic Resources: Citywide (15) / Partial (10)

10

Survey Updated Within Past 5 Years (5)

0

Mills Act Incentive Program (10)

10

Additional Incentives (5)

5

Certified Local Government (5)

0

Historic Preservation Element or Plan (5)

5

Extra Credit (1-25)

0