Resource
LA House Histories
L.A. House Histories specializes in custom made books about historic Los Angeles Homes.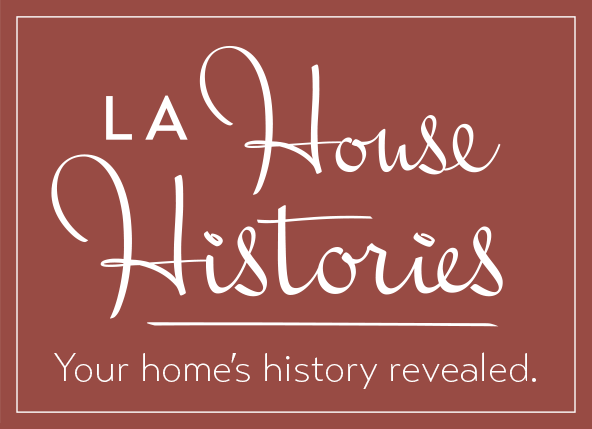 LA House Histories creates custom-made books about the histories of Los Angeles homes. The books profile all the owners from the original construction to the present, with a vast array of vintage photographs, magazine and newspaper clippings, aerial photos, and more. The unique hardcover volumes, which typically span 100 to 300 pages, are one-of-a-kind commissions not sold to the general public. We also create custom-made portfolios and clamshell boxes containing historic material about a house. And for virtually any older home, we can uncover captivating material by working on an hourly basis, often in as little as a few hours.
We have worked on a wide range of properties, and many of our histories have chronicled the homes of classic Hollywood icons, such as Shirley Temple, David O. Selznick, Cecil B. DeMille, Marlene Dietrich, and Frank Sinatra.
We also research historic properties for LA real estate brokers, architects, and interior designers.
Founder and architectural historian David Silverman grew up in Los Angeles, graduating Phi Beta Kappa in rhetoric from UC Berkeley in 1990. He attended NYU School of Law and practiced entertainment law in Los Angeles for 19 years. LA House Histories has been featured in The New York Times and Los Angeles Times.