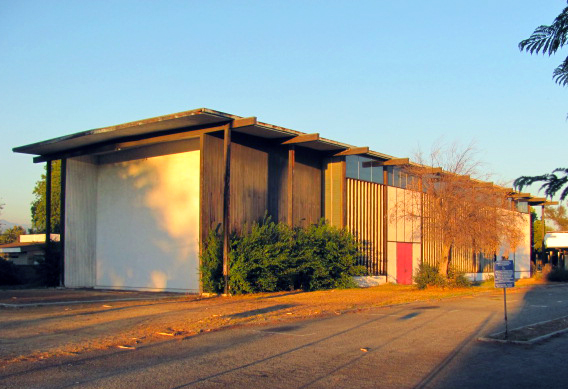 Lost
St. Martha's Episcopal Church
This significant Mid-Century Modern church was demolished in April 2014 despite the Conservancy's urging for the City of West Covina to recognize it as a historic building and consider preservation alternatives as part of an EIR process.
Lost
Historic places that have been demolished or irreparably altered.
The West Covina City Council voted 4-1 on December 17, 2013 to certify the Lark Ellen Residential Project, a 5.7 acre residential community project by developer Warmington Residential that called for the demolition of the historically significant St. Martha's Episcopal Church. The Mid-Century Modern church building was demolished in April 2014.
The city did not evaluate the project through an environmental impact report (EIR), but instead released a mitigated negative declaration (MND) in September 2013 which concluded that St. Martha's was not a historic resource, despite compelling information submitted into the record by the Conservancy and others that established the church's historical significance and warranted preparation of an EIR.