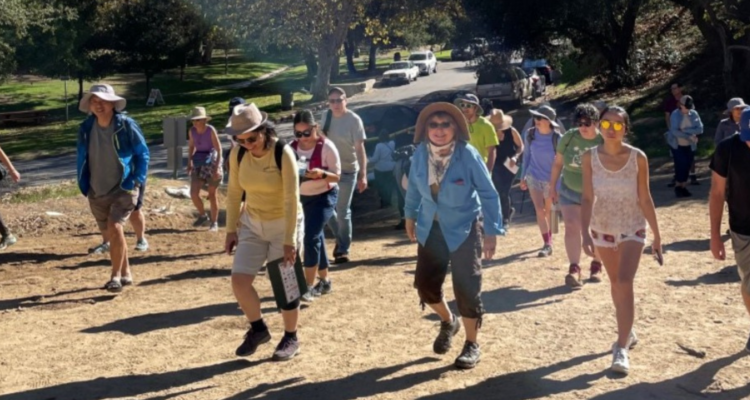 Membership FAQ
Thank you for your interest in joining the Los Angeles Conservancy! We've gathered frequently asked questions about our membership. 
New Members
What's the difference between joining and donating? 
We have always been a member-based organization; membership provides the foundation for our preservation efforts. Membership comes with benefits, such as event presales and discounts (see the full list of benefits).
Donations of any amount directly support the Conservancy's advocacy and education efforts. All donations to the Conservancy are fully tax-deductible and be made on a one-time basis, annually, or monthly!
How much does membership cost? 
Annual membership starts at $40, and monthly membership starts at $5 per month. 
What benefits do members receive? 
Members receive discounts and presales on events throughout the year. Members save on our weekly and monthly walking tours and can access members-only presales on popular events, including our annual Last Remaining Seats series! See a full list of membership benefits. 
Current Members
I'm a member, but I don't see the member price for events or any membership information in my user account. Why not? 
Your membership record needs to be connected to your website user account. They might be under two different email addresses. Please get in touch with us at member@laconservancy.org or (213) 623-2489. We're happy to help!
How do I change my annual membership to a monthly membership? 
You can change your membership from annual to monthly when you renew! Simply select the Monthly option (Monthly →) when you renew. If you prefer assistance with this change, please get in touch with us at member@laconservancy.org or (213) 623-2489. We're happy to help!
What if I buy a monthly membership before my annual membership expires? 
Your first monthly payment will take place immediately, but your monthly membership will be considered "pending" until the day your annual membership expires. On that date, your monthly membership will go into effect. Your second monthly payment won't take place until two months after your monthly membership begins. 
Monthly Members
When do monthly payments take place? 
Your first monthly payment takes place immediately. Each subsequent payment will be charged on the 15th of each month.
When will I receive acknowledgment of my monthly payments for tax purposes? 
Each monthly payment will appear on your credit card or bank statement. In January, we will mail you a summary of all monthly payments made in the previous calendar year.
Can I change the amount or payment method for my membership? 
Absolutely! You can change your monthly payment amount by logging into your user account to update or change your payment information. If you have any questions about how to do this or prefer to get assistance, email us at member@laconservancy.org. 
What if I need to cancel my monthly payments? 
We hate to see you go! To cancel your monthly membership payments, please contact us at member@laconservancy.org or (213) 623-2489.
Household Members
How do I buy a membership for more than one person in my household? 
Create a user account for yourself and add the name of your additional household member in the relevant field on the membership form. You can add another household member to any membership level except the $40 annual Individual level. 
Your fellow "household member" can create a separate user account (for email subscriptions and online transactions) and will be connected to your membership if their name is added to the online membership form. 
Gift Membership
Do gift memberships come with all the same benefits as individual memberships? 
Yes, each gift membership includes a full year of benefits, including a bi-monthly newsletter, presales, and discounts on tours and select programs. See the full list of member benefits.
How do I buy a gift membership? 
To buy a gift membership, click here. You'll be prompted for information about the recipient. 
Can I give a gift membership with monthly payments? 
Unfortunately, we only offer annual Gift Memberships.
I want my gift membership to be a surprise – do you email the recipient immediately? 
Gift Recipients are sent their membership card informing them of the gift and who it is from. The giver is sent a letter notifying them that the recipient has received their membership. If you would like other arrangements for the membership, please email member@laconservancy.org.