Architect
Killingsworth, Brady and Smith
Based in Long Beach, the firm of Killingsworth, Brady & Smith was responsible for some of the greatest mid-twentieth century structures in Southern California.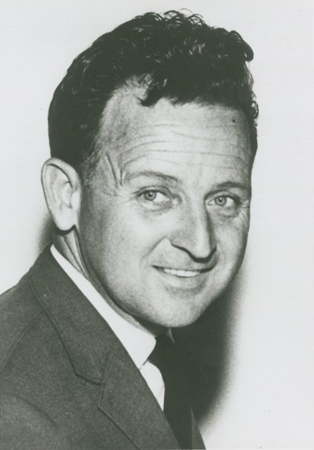 Killingsworth, Brady & Smith
Spearheaded by Edward Killingsworth, the firm designed Case Study Houses, office and university buildings, and luxury hotels around the world. Yet Long Beach holds claim to many of their most renowned designs. 
Their signature works include Case Study House #25, the Richard Opdahl House on Naples Island, and the Cambridge Office Building. 
Completed in 1957, the firm's own award-winning office building epitomized Modernist principles, integrating architecture and the natural landscape seamlessly. Over four decades, the firm helped shape the campus of Cal-State Long Beach as architect of its master plan. 
Edward Killingsworth, FAIA (1917-2004) was born in Taft, California. He aspired to become an artist while attending USC, but he ultimately received a bachelor's degree in architecture in 1940, graduating with honors. He served as a captain for the Army Corps of Engineers during World War II and received the Bronze Star.
Jules Brady (1908-1996) was born in Long Beach and, like Killingsworth, graduated from USC with a degree in architecture in 1940. Also a native Californian, Waugh Smith (1917-2010) received his architecture degree with honors from UC Berkeley in 1940.
All three partners started their careers working for the Long Beach firm of Kenneth S. Wing. In 1953, the three architects established their own firm, Killingsworth, Brady & Smith. 
The practice was largely influenced by Killingsworth's style: horizontal structures that elegantly incorporated post-and-beam construction, open floor plans, glass, concrete, flat roofs, and soaring entrances. The firm opened an additional office in Honolulu in 1961 to accommodate a hotel project for the Hilton Corporation. 
Waugh Smith left the practice in 1962, and the firm was renamed Killingsworth, Brady & Associates. Killingsworth, Brady & Smith received numerous awards, including several AIA Awards and the Sao Paolo Biennial Medal in 1961. 
Waugh Smith retired in 1964. Jules Smith continued his partnership with Killingsworth until his retirement. In 1984, Edward Killingsworth became a partner at Killingsworth, Stricker, Lindgren, Wilson & Associates. He continued to practice architecture until his death in 2004.
Related Places
Place

Triad (Case Study House #23A)

Place

Triad (Case Study House #23C)

Place

Killingsworth, Brady & Smith Office Building

Place

California State University, Long Beach
Place

Triad (Case Study House #23A)

Place

Triad (Case Study House #23C)

Place

Killingsworth, Brady & Smith Office Building

Place

California State University, Long Beach

Place

Bayfront Youth and Family Services