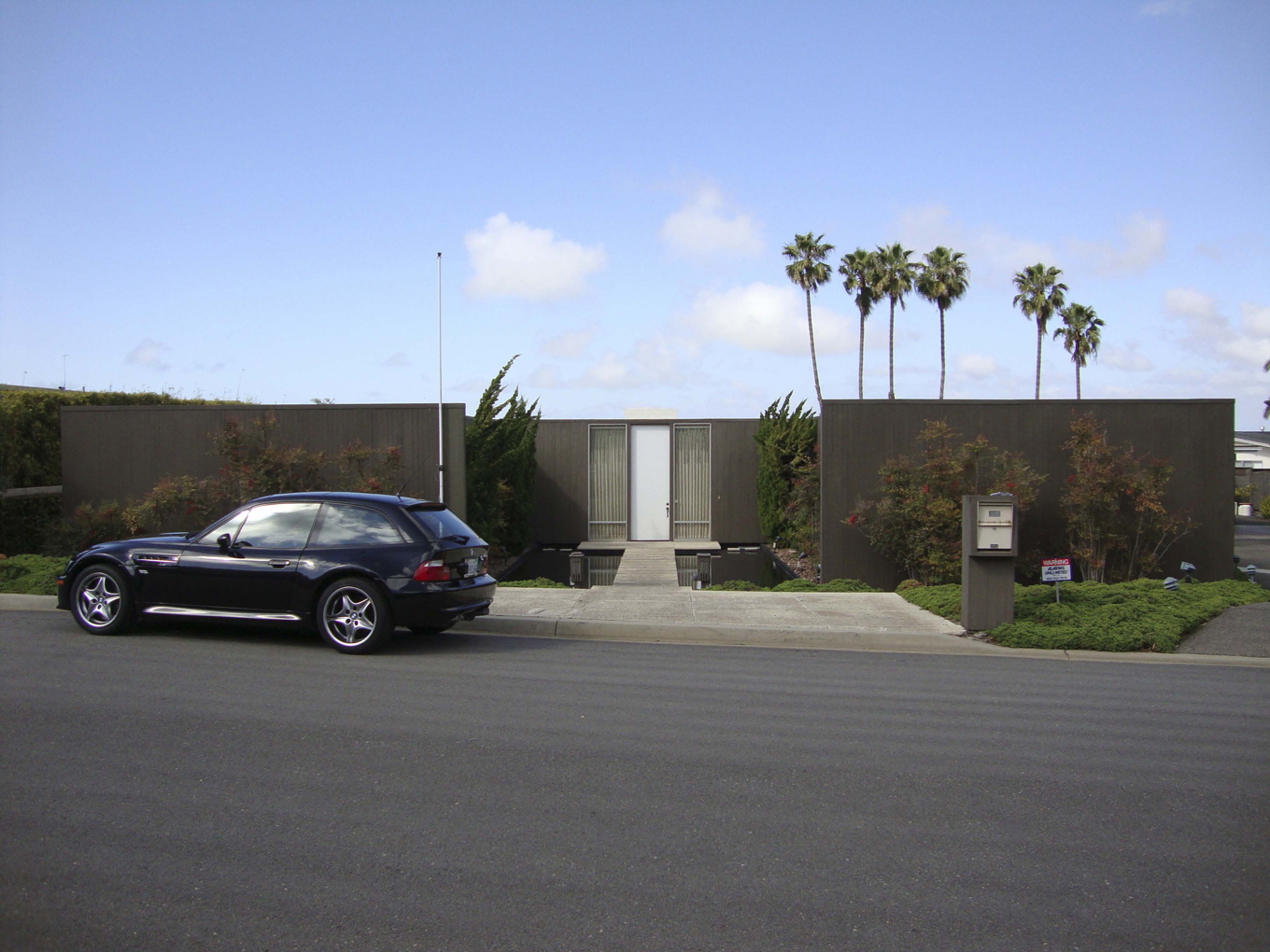 Place
Triad (Case Study House #23A)
Intended as a pilot project for a large tract of houses in La Jolla, only this Triad was ever built.
Case Study House #23A is the largest of three adjacent single-family residences that form the Triad grouping, completed in 1960 as part of Arts & Architecture magazine's Case Study House program. These three homes were intended to be the pilot project for a large tract of houses in the La Jolla district of San Diego, but only this Triad was ever built.
The chief objective for the Triad was to take advantage of planning multiple units and produce a master plan and building design that created a close relationship between the houses while still providing privacy.
The site for the project was a new real estate development, the Chateau Ville by the Amantea Company, in the hills above the ocean in La Jolla near the new and growing campus of the University of California, San Diego. Two of the houses (B and C) are located adjacent to each other on one side of the street, while house A is located directly opposite the street. All were designed by the architectural firm of Edward Killingsworth, Jules Brady, and Waugh Smith.
The houses were designed in relation to one another, and individualized by floor plan, landscaping, and treatment of exterior sheathing. Common materials employed include wood framing, concrete slab foundations, infill panel walls, and identical cabinetry, kitchen appliances, and fixtures. Aluminum sliding doors are used throughout all three houses. Interior ceilings are acoustical plaster and the standard ceiling height is set at a generous ten feet.
House A, the largest of the Triad, features a redwood clad exterior of resawn tongue and groove boards. One design feature common to all three houses is the entry sequence, which brings visitors over a shallow reflecting pool on the approach to the front door. Another common design feature to all three houses is the use of enclosed garage spaces rather than carports. The designers felt this was a sensible addition since many homeowners in this area used their homes seasonally and desired secured areas for their automobiles and storage.