Architect
Lawrence Halprin
One of the most influential landscape architects of the latter twentieth century, Lawrence Halprin brought nature into urban spaces in unprecedented ways. His designs sought to impart positive social impact and user experience, as well as convey artistic expression.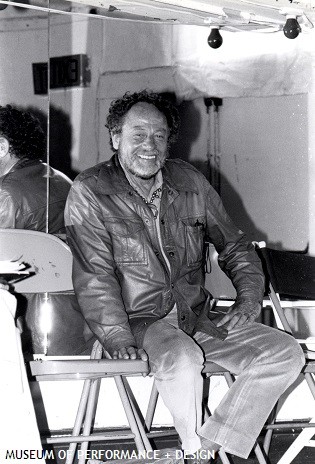 Lawrence Halprin (1916-2009)
Halprin was born in New York City in 1916 and raised in Brooklyn. He joined a kibbutz at age 17 in what is now Israel. He earned a bachelor's degree in plant sciences from Cornell in 1939 and a master's degree in horticulture in 1941 from the University of Wisconsin. 
Halprin found his calling after visiting Frank Lloyd Wright's Taliesin studio in Wisconsin. He attended  Harvard's Graduate School of Design on scholarship, studying under early Modern masters Walter Gropius and Marcel Breuer. 
He left school to join the Navy during World War II. In 1944, Halprin survived a kamikaze attack on the USS Morris. He was sent to San Francisco to recuperate from his injuries. He stayed, working for the great landscape architect Thomas Church before founding Lawrence Halprin & Associates in 1949.
Halprin choreographed movement through space, telling stories through design and components. His signature elements included scenic vegetation, striking water features, sculptures, terraced backdrops, native stones, and concrete.  
Acclaimed for redefining and rehabilitating urban spaces, Halprin created landscapes from Portland to Jerusalem. He gained national prominence in 1962 as the chief designer of the master plan for the Seattle World's Fair. His other renowned projects include the FDR Memorial in Washington, D.C.; the Goldman Promenade in Jerusalem; Ghirardelli Square in San Francisco; and The Sea Ranch community in Sonoma County.
Halprin brought his Modern ingenuity to Los Angeles through a number of public spaces including Crocker Court (now Wells Fargo Court), Library Square (now Maguire Gardens), and Grand Hope Park. Perhaps his best-known design is for the Bunker Hill Steps (1989), which gracefully connect downtown Los Angeles to Bunker Hill, a hill that historically represented the divide between downtown and the rest of the city.
Halprin continued to create important work until his death in 2009 at the age of 93. He received numerous awards during his lifetime, including the AIA Gold Medal Award and the 2002 National Medal of Arts, presented by then-President George W. Bush.
Related Places
Place

The Westin Pasadena