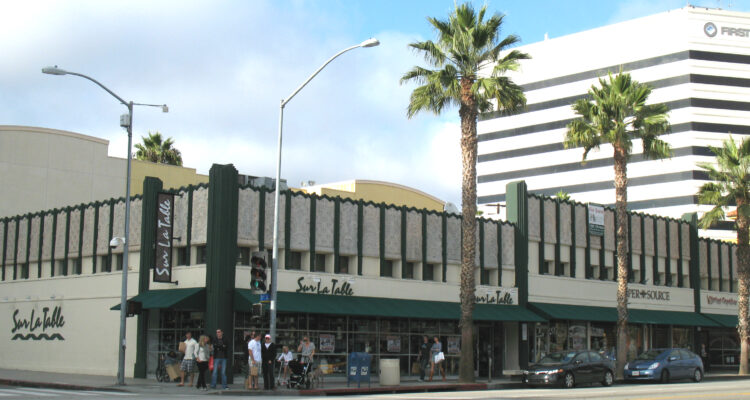 Place
301-309 Wilshire Blvd.
A wonderful pair of storefronts from Santa Monica's early commercial development.
The storefronts on the north side of Wilshire across from Santa Monica's Third Street Promenade are a resilient holdout from an earlier era of one-story commercial developments of the 1920s and early 1930s.
Now the site of upscale boutiques, the restored Art Deco facades at 301 and 309 Wilshire are quite ornate, containing a series of narrow panels separated by mullions and each containing a relief of zigzags and stylized plant forms.