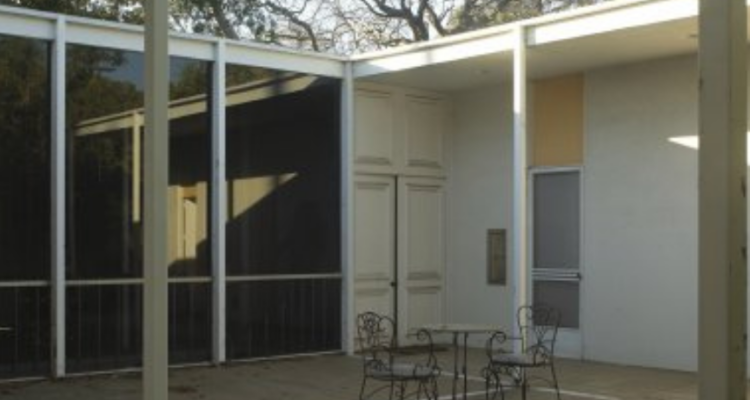 Place
Albert Van Luit Complex
The site of the world-renowned wallpaper factory of Albert Van Luit, the Mid-Century Modern Van Luit Complex provided a safe and diverse work environment for ethnic and sexual minorities from the 1950s through 1970s.
Located just off of the equestrian paths of Griffith Park in Atwater Village, the Albert Van Luit Factory and Showroom (also known as the Van Luit Complex) are excellent examples of the daylight factory property type and International Style architecture, respectively. This factory and showroom complex housed the internationally renowned wallpaper workshops of Albert Van Luit & Company from 1950 through the 1970s.
The factory was designed in 1950 by architect J.W. Wyatt. Its sawtooth roofing, large windows supported by strong walls, and open floor plan made it an ideal space for Van Luit to meticulously test his colors under natural lighting. Additionally, the open floor plan fostered mutual understanding in a diverse workplace that included sexual minorities as well as immigrants from Europe, the Middle East, and Latin America.
The showroom and office building, which was constructed in 1965, was designed by modernist firm Killingsworth, Brady & Associates in the popular International Style. Surrounding an interior courtyard, the showroom is a brick and stucco U-shaped building with tall floor to ceiling windows, narrow columns, and a high ceiling. Its seamless connection of interior and exterior spaces allowed Van Luit to exhibit his wallpaper designs in natural light.
The Albert Van Luit Complex was designated a Los Angeles Historic-Cultural Monument (HCM) in May 2016. Community group Atwater Village Always spearheaded the nomination with support from the Conservancy. Click here to read the staff report and HCM application >>