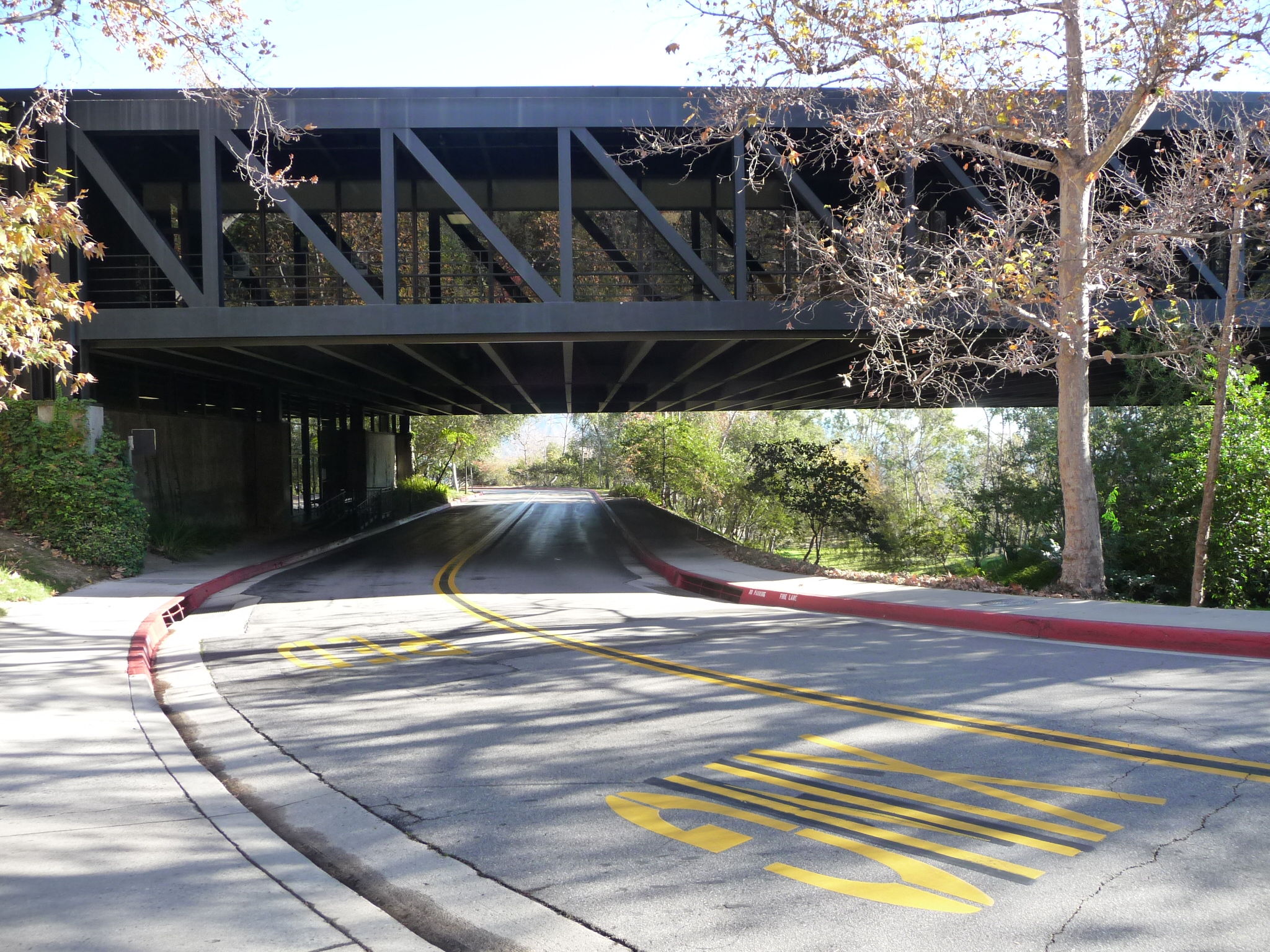 Place
ArtCenter College of Design
Often described as designer Craig Ellwood's swansong, the ArtCenter bridge, an economical solution to the school's hilly canyon site, was one of the final commissions for his firm.
The bridge building at ArtCenter College of Design's hillside campus is often described as designer Craig Ellwood's swansong. Ellwood himself said, "It is the favorite among my non-residential completed buildings, and the one about which I feel most proud, most proprietary."
Craig Ellwood dreamed of building a house that suspended across a canyon like a bridge for almost two decades before a client with the perfect site came to his office.
The designer's reputation for Modern buildings that were completed within tight budgets impressed the college. The bridge form happened to be the most economical solution to the school's hilly, canyon site; leveling the land would have required an expensive foundation. The resulting bridge building is 192 feet across at its longest point. Despite Ellwood's reputation for efficiency, inflation in the early 1970s caused the price of steel to rise. Cost-cutting measures were taken with the air conditioning units and roof system, which failed and had to be replaced five years after the building's completion in 1976.
Ultimately, the building took nearly six years to complete, during which Ellwood, approaching retirement, became more and more detached from the day-to-day design work in his office. His associate Jim Tyler acted as project architect and is thought by many to have been the principal designer of the innovative building. Tyler continued his relationship with Art Center in later years, designing later additions on the campus under the auspices of his own firm.
The ArtCenter bridge building would be one of the final commissions of Craig Elwood Associates; the firm closed in 1977 when Elwood moved to Italy to become a painter.